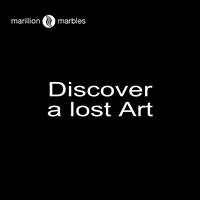 It's official — there will be no Marillion Weekend in 2006. The band had debated whether or not to hold the usually-in-March fan convention next year so soon following a planned Christmas tour. So the next gathering of Anoraks will be in early 2007, once again at Butlins Holiday Camp in Minehead, Somerset (as in 2003 and 2005).

But there may be a slight twist: if they schedule the Weekend for January, they can have the entire resort to themselves rather than sharing it with other guests.

This past year, there was a country & western convention held at the same time — bands were performing in the basement ballroom at the same time as Marillion were playing in the main hall upstairs causing some complaints. Not only did the HeeHaw crowd say the Marillos were too loud (particularly during Saturday night's "Swap The Band" — thousands of fans jumping up and down during the first performance of "Fugazi" since before former lead singer Fish left the band in 1988 caused the floor/ceiling to bounce) but the bluegrass music could also be heard upstairs during the quieter songs. Always accomodating, Marillion played mainly acoustic songs Sunday night to avoid further noise problems with their neighbors.

Currently, the band's official message board and several unofficial mailing lists are discussing the pros and cons of a January convention. It seems most of the Europeans are for whatever the band decides is best while the Americans weighing in seem to want the March date as they are worried about England in January or that holding such an event so soon after Christmas would be prohibitive as the credit card bills would be arriving in January. Also, many Americans are still pushing for a fan weekend elsewhere, not wanting to be adventurous and travel a bit (some wrote in complaining about the lack of "tourist attractions" around Minehead only to have Britons chime with long lists of things to see within walking distance).

I posted a message addressing two of the concerns: I wrote that if they were concerned about the finances after the holidays they should start saving now — open a high-interest account (lots of 12- and 18-month CD's around earning 4% and more for minimum initial deposits of $500 to $1000). Another concern was possible flight delays traveling that far during the winter storm season. Well, plan for that as well — instead of booking airfare to arrive in the UK on the day the convention begins, plan to land a couple of days early. If you miss one of your flights because of a snowstorm, then there's still plenty of time to catch a later flight without missing any of the activities at Minehead. If all of your flights end up being ontime (miracles do happen every once-in-awhile), then you have a couple of extra days for some sightseeing or relaxation without having to worry about time constraints. It shouldn't be too difficult to find hotel rooms during that time of the year in London or Bristol (which now has direct flights from the US five times a week and is less expensive to fly into than Heathrow).

My friend Mike in Montana (who I first met at Marillion's Boulder show last September) is definitely planning to attend; it will be his third (he and girlfriend Christie are on the DVD box set Wish You Were Here TWICE). Also, my longtime friend Bryan in Kansas and his soon-to-be-bride Melissa are considering it (although Bryan just can't plan that far into the future and probably won't make a decision until a month or two before — his wedding is at the end of this September and he still hasn't looked into his honeymoon plans; I just volunteered to do some research for him so Melissa isn't disappointed).

So, Marillion Weekend 2007 will be my "major" trip for that year, whether it's in January or March makes no difference to me.

Now that I've decided on that, my other travel plans will begin to fall into place: I will now go do my volunteer work in India or Nepal in 2006 and probably return to China — for the Olympics — in 2008. I've also promised to visit my friend Stian in Norway's Lofoten Islands and will likely piggy-back it with one of these other journeys.

In the meantime, I'm distributing my money into several different investment funds so I can feel comfortable doing what I'd like to do and not have to worry about my financial future. And that's a pretty wonderful feeling!