Dtim, Dtom, La, Alex and I attended the final night of activities for this year's Phuket Bike Week on the Sunday of Songkran weekend. For the first time, it was held at Jungceylon in Patong rather than the OTOP market and I think it was the better for it.

We all enjoyed looking at the various choppers (called "big bikes" here) from all over Southeast Asia and farther abroad (including one or two from America and several from the U.K.). There was also a multi-band concert (the AC/DC tribute band from Sweden was extremely good as was a blues band from Germany and a group of teenagers from Phuket). There was also a Miss Phuket Bike Week contest as well one for the best tattooed body. We did get a bit wet from a few thunderstorms but we were all used to getting soaked from Songkran anyway.

Enjoy the photos!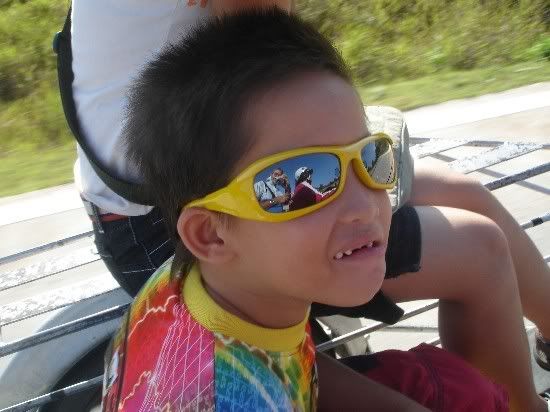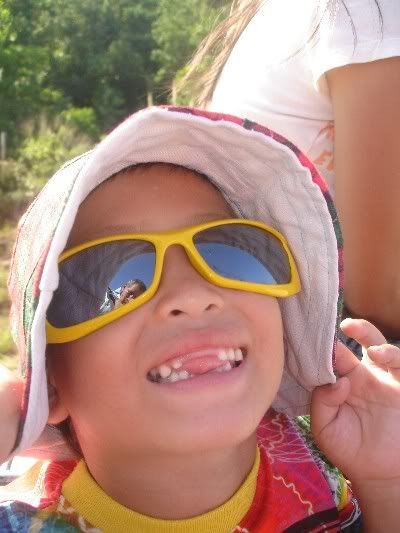 Alex acting 'ting tong' ("crazy") on the drive into Patong.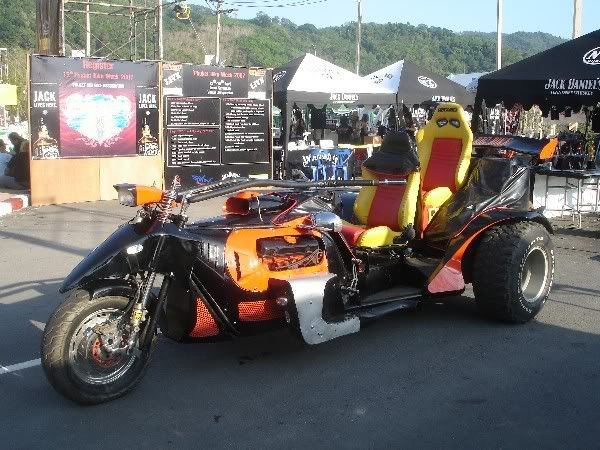 Now, I can drive a bike like this — three wheels so I don't fall over...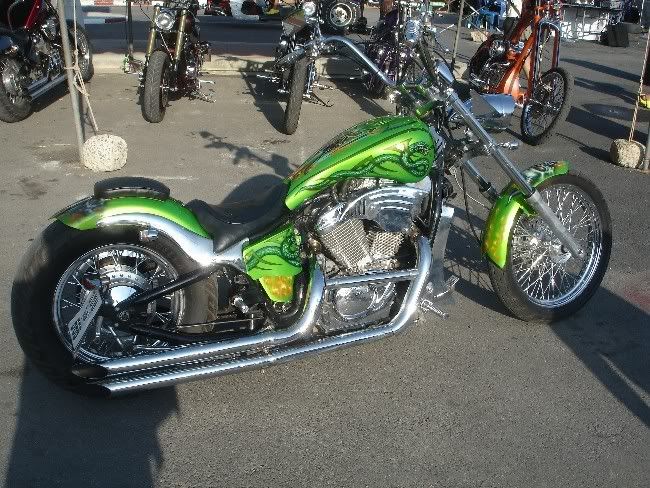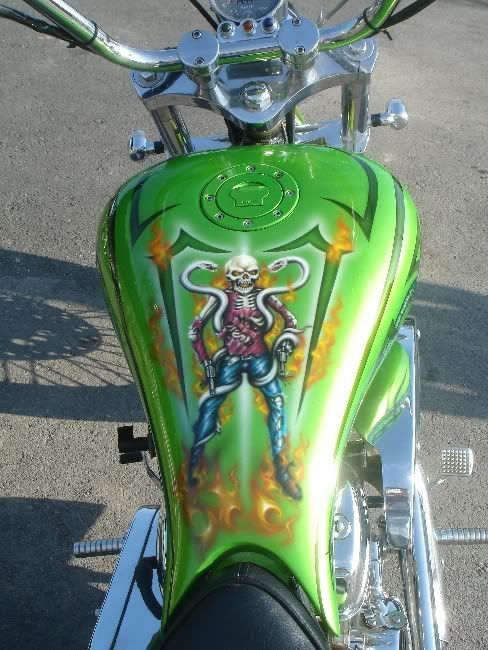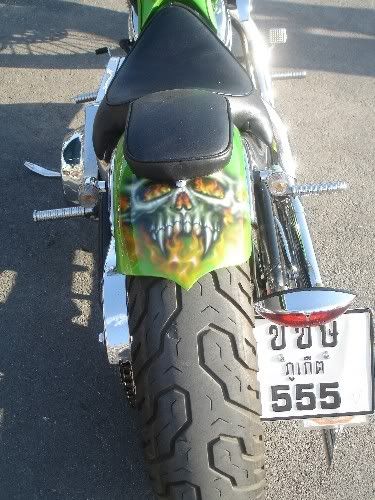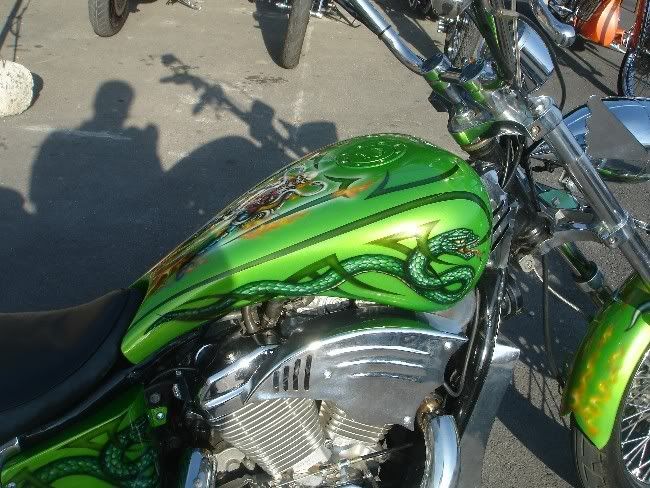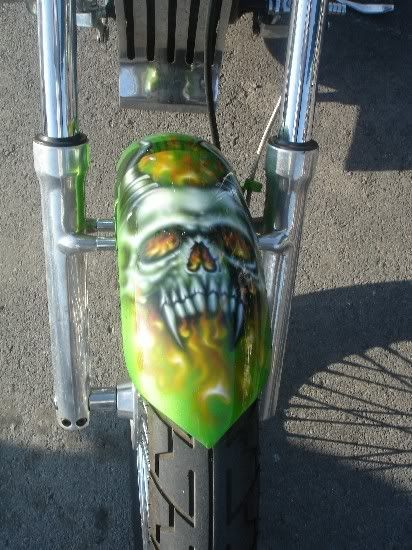 This was my favorite bike this year.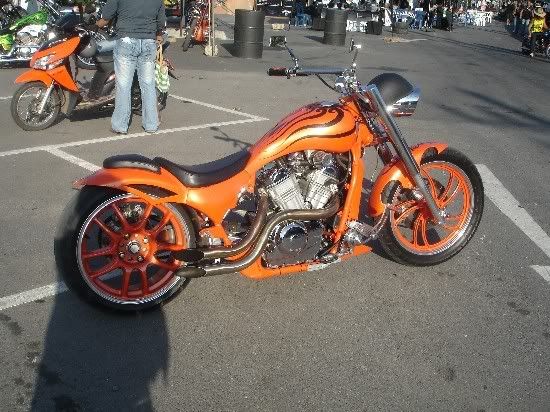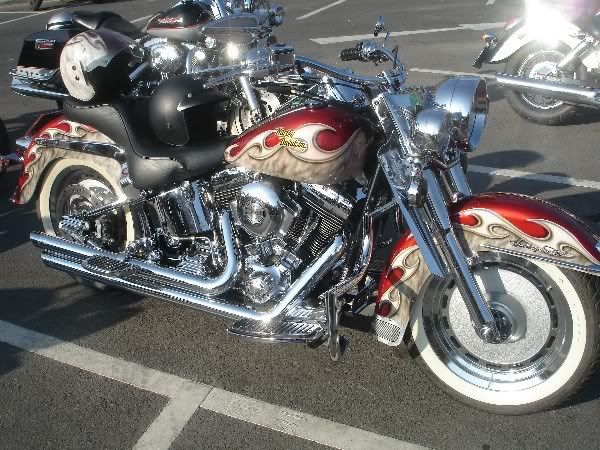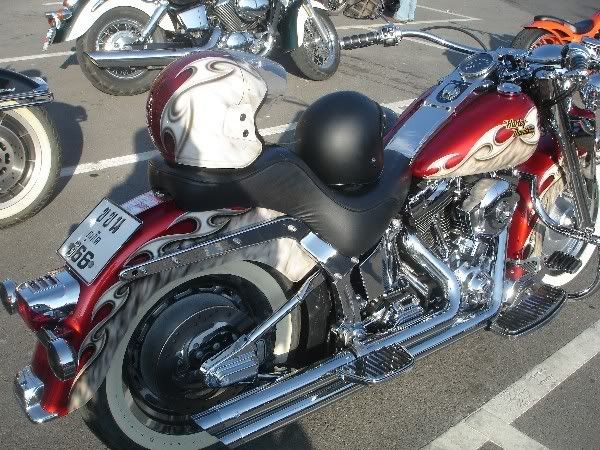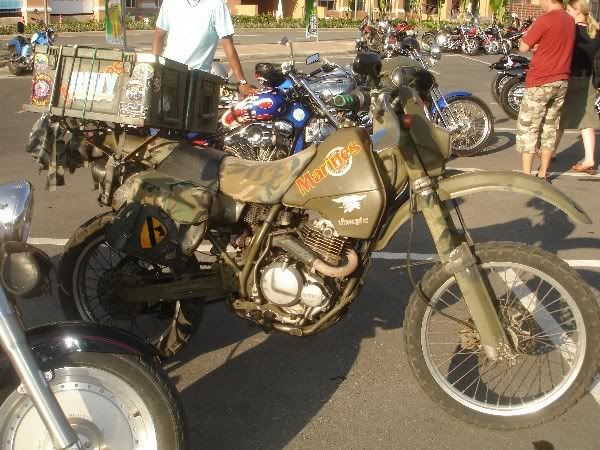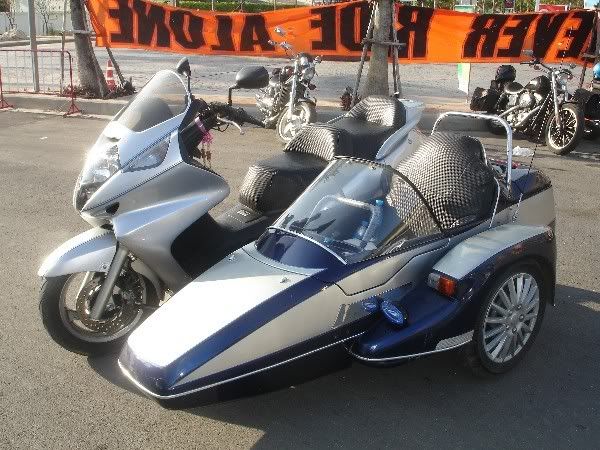 That's a proper sidecar!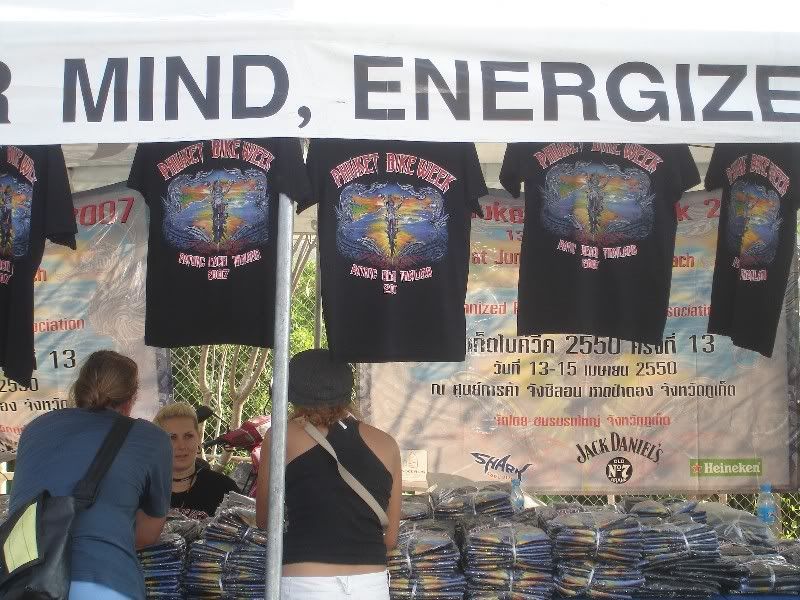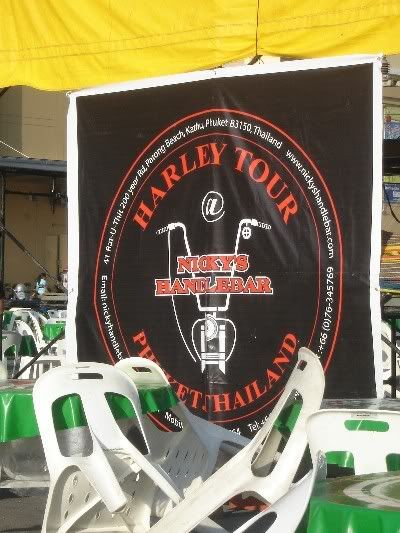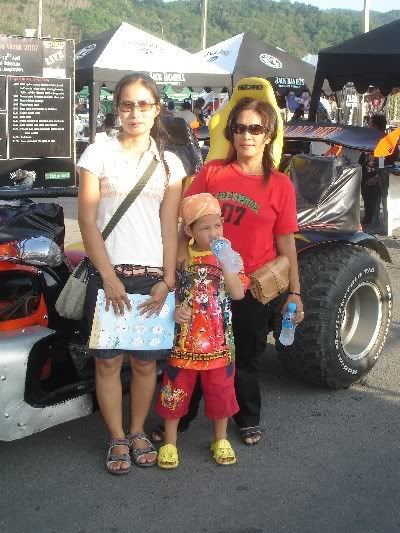 Dtom, Dtim, and Alex pose for me.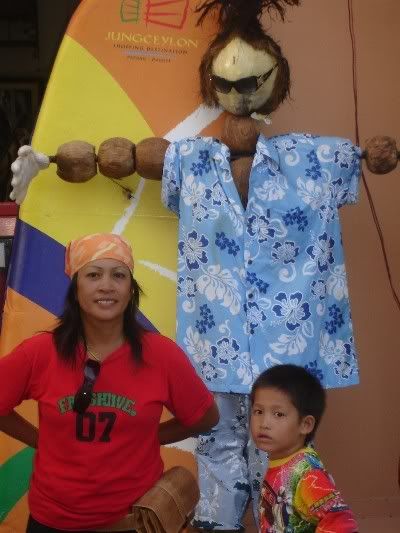 My wife and son with coconut man.



No trip to Jungceylon is complete without a visit to Burger King. Alex demands his very own Whopper to eat; it takes him awhile — and he removes all the lettuce, tomatoes, onions, etc. — but he does finish them.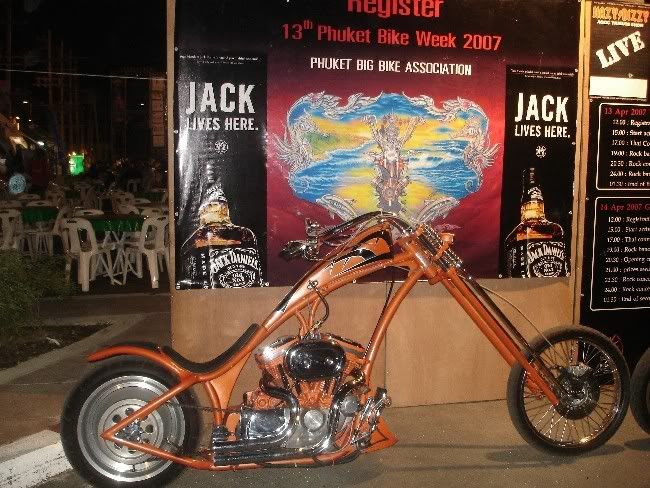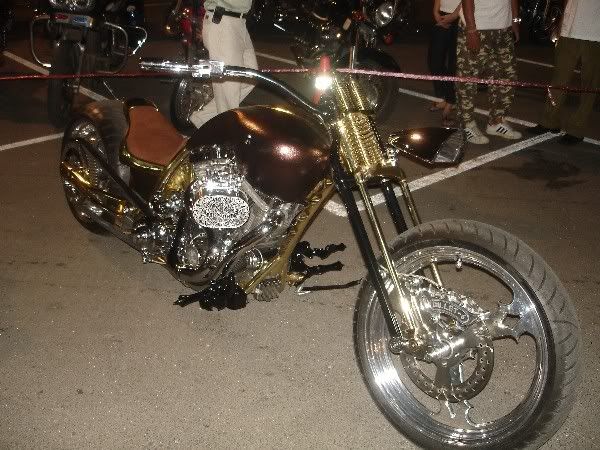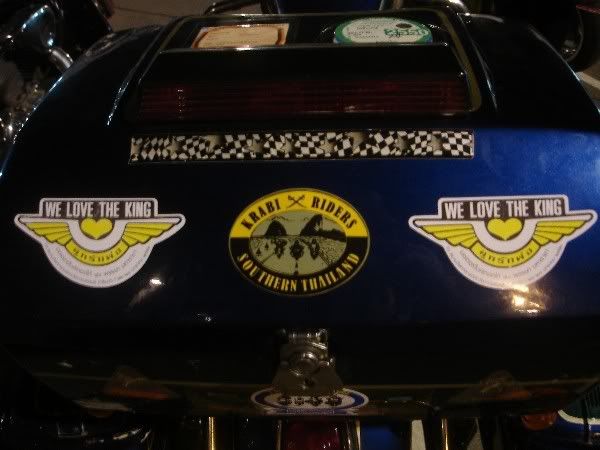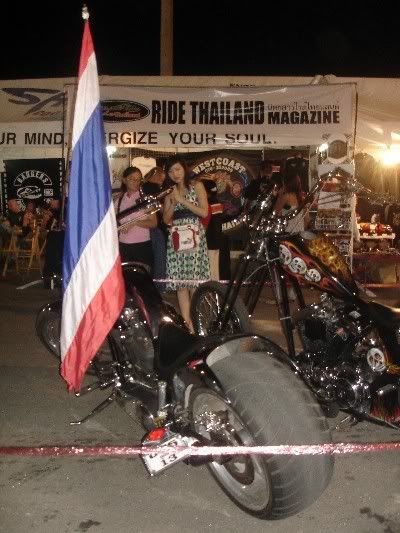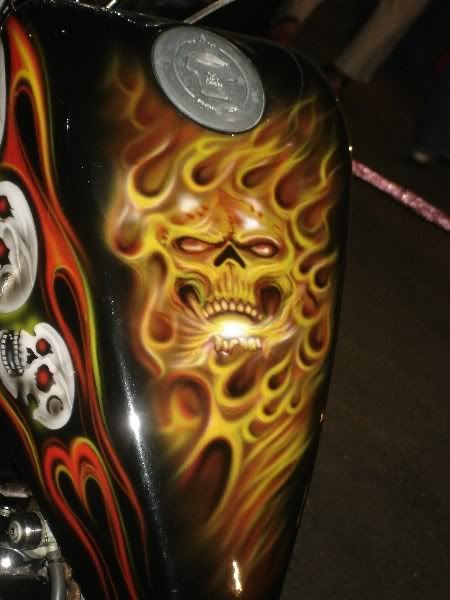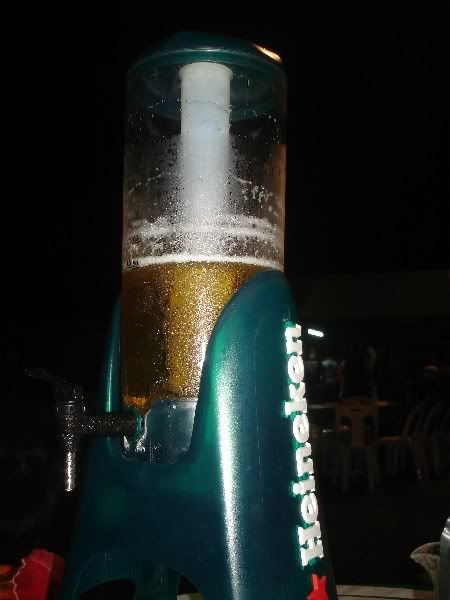 The four of us (not including Alex, of course) downed three of these jumbo Heinekens (450 baht each) during the evening.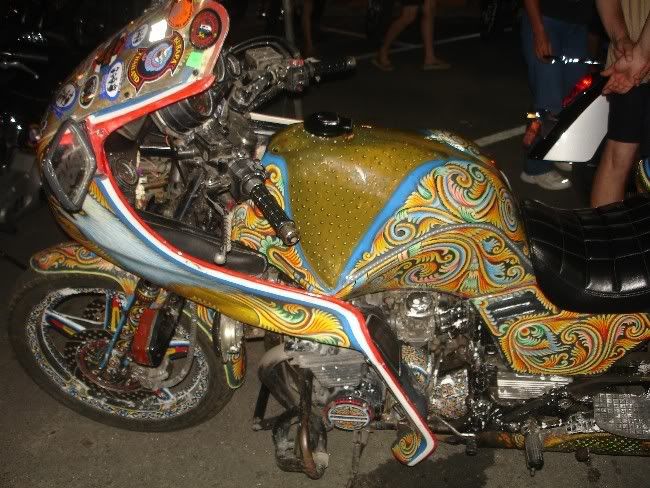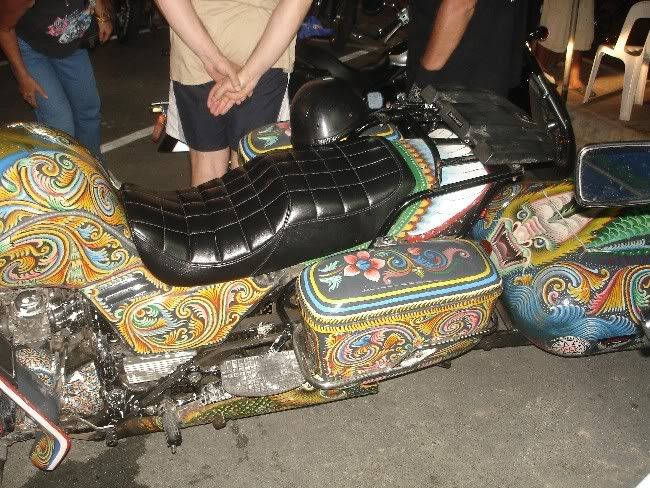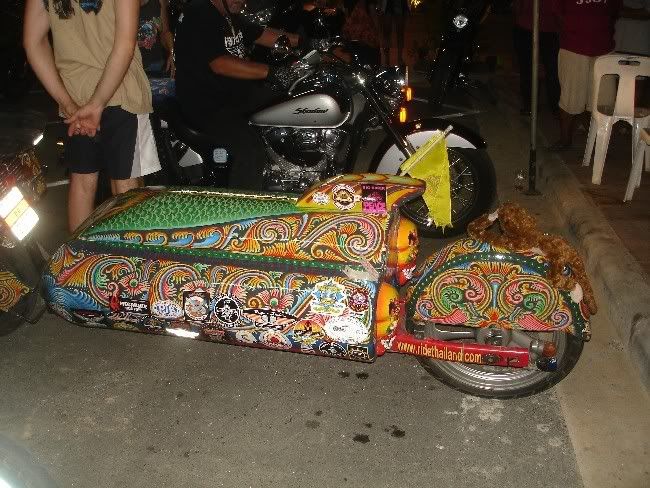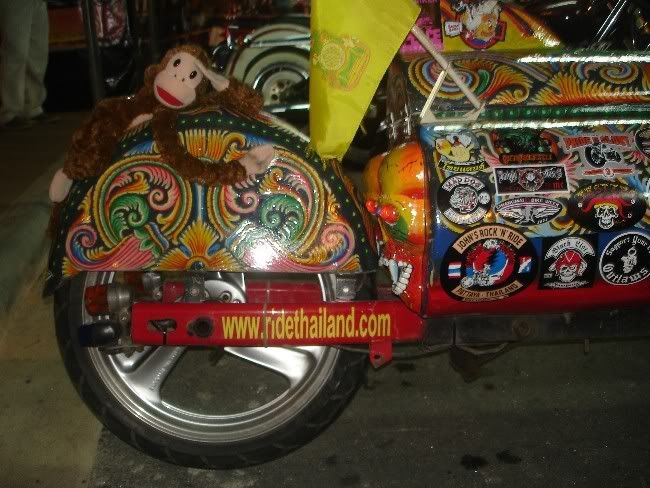 This garish Thai bike even had a torpedo-like trailer and reminded me of those strange trucks you see on the highways in the middle of the night.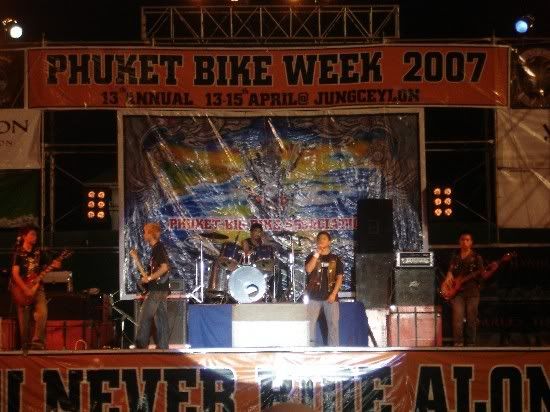 This band consisted of 15- and 16-year old local boys and played mostly Bon Jovi covers; my sister would have been impressed.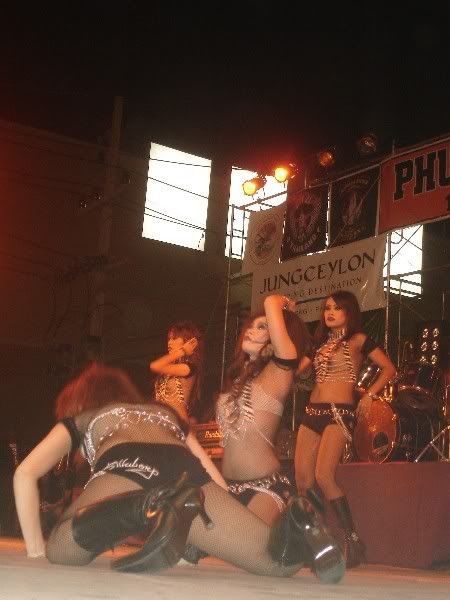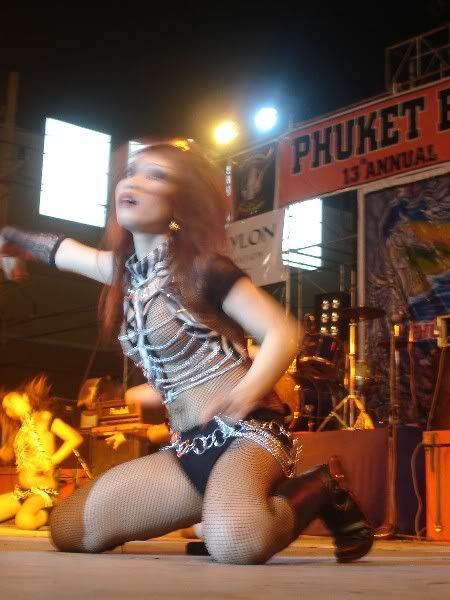 The show included a perfomance by "coyote dancers" from Tiger Entertainment. I thought the present government was cracking down on such public performances but I suppose "anything goes" in Phuket.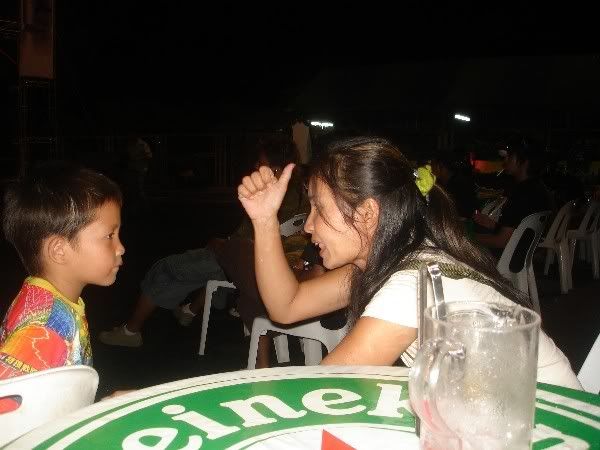 An evening out with Alex isn't complete until somebody has to set him straight again.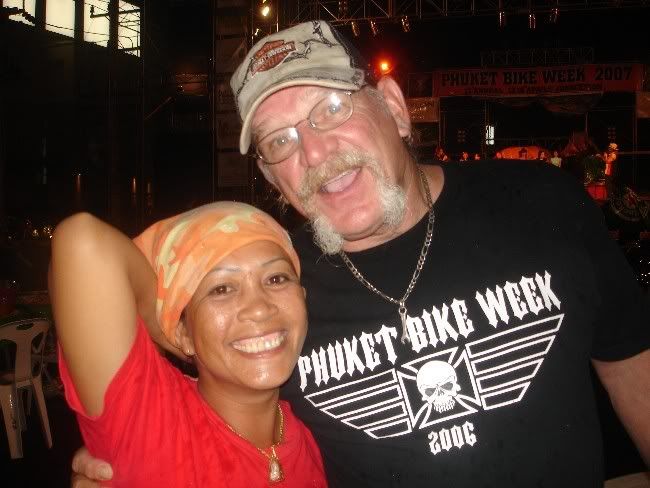 We were surprised to run into Dtim's old friend Mike at the concert. They've known each other for about three years (he's a good friend of Lek's and Jum's) and he visits Thailand several times each year. A Harley mechanic in Texas, he's currently doing contract work in Iraq.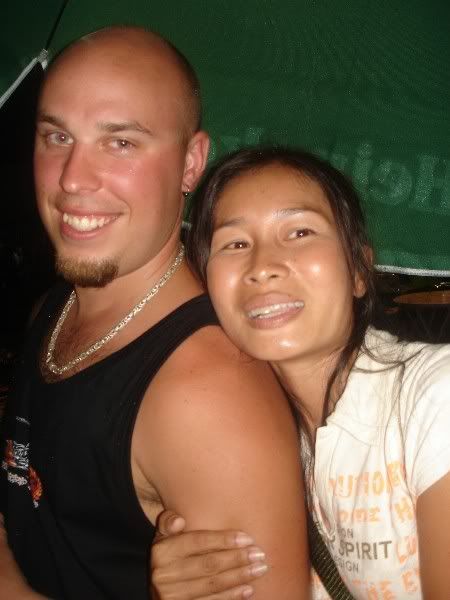 Dtom found a new friend to dance with during the concert.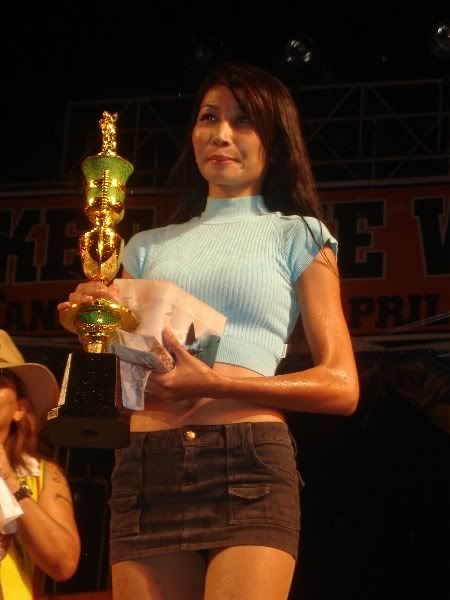 The winner of the Miss Phuket Bike Week contest. She's Thai, naturally (although she was given a good run by several women from Sweden).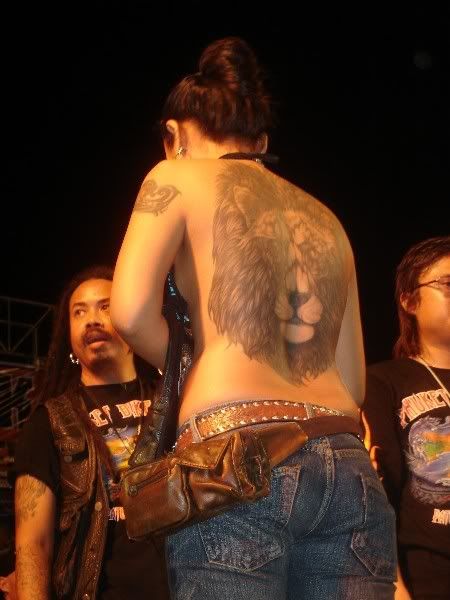 Winner of the "best tattooed body" contest.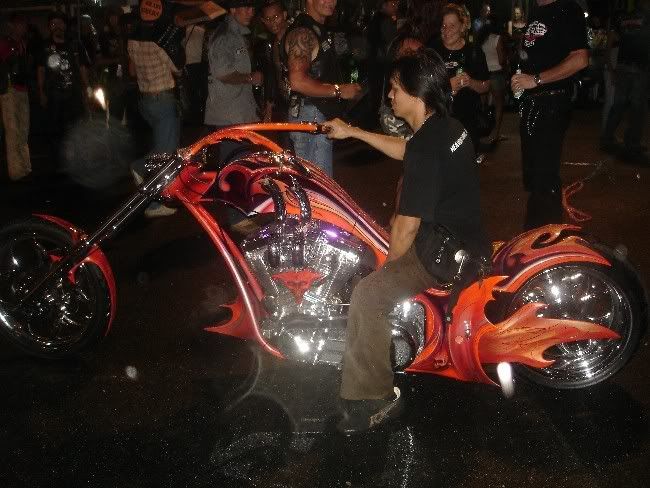 The Harleys thundered off at the end in a downpour.

That will be all the "new" photos for a while since my camera turned up missing sometime between my wife's birthday party and the installation of our new glass entrance to our home. We don't know if it sprouted legs by itself or was helped along by one of Dtim's friends or one of the workers who were in our home. At any rate, I hope to be able to buy a new camera in another week or two so I can resume chronicling my "adventures" in paradise.