Here are a few photos from our Songkran (Thai New Year's) celebrations earlier this month.

The first set of photos were taken at Kajonkietpattana School where the kids and Thai teachers kept myself and the Fillipina teachers hiding in the English Department office for fear of being drenched with water. Lisa was the first to be trapped outside and then Espy was attacked when returning from the restroom. I sacrificed myself so that Espy could sneak back inside.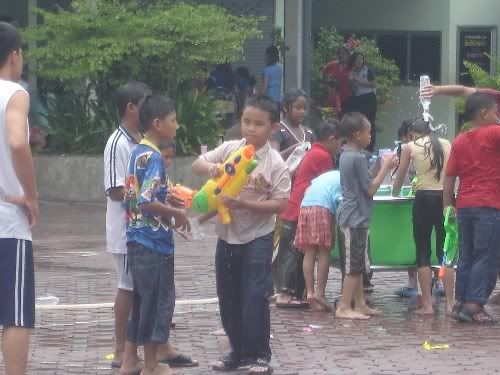 The school armed the kids with their water cannons and buckets.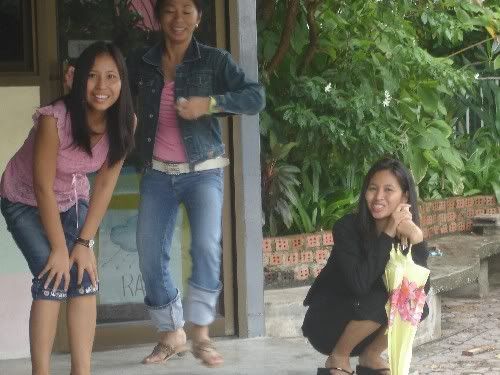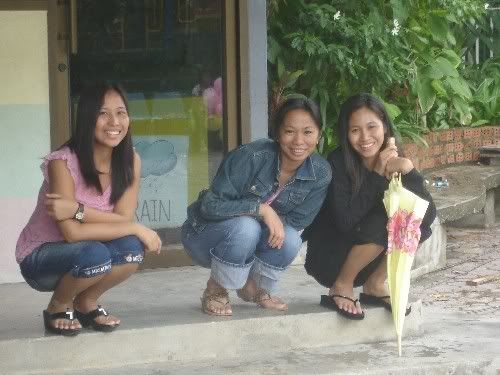 My fellow English Department teachers at Kajonkietpattana — (left to right:) Espy, Joy and Grace.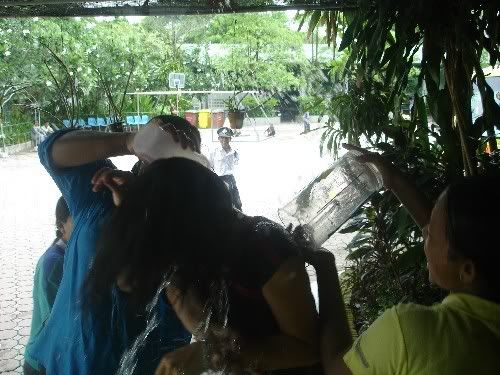 Lisa gets soaked.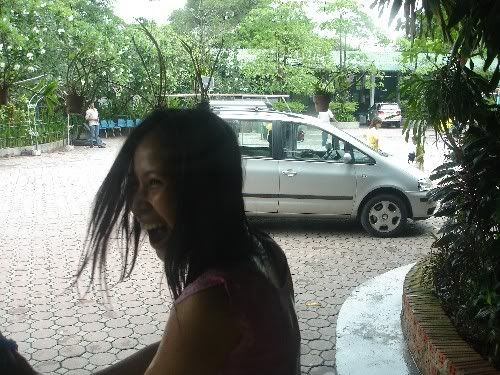 Natured called Espy and she couldn't make it back inside the office before she was attacked.

We spent this year's Songkran Day in Patong once again. However, this time my wife and her friends had a stand where we sold beer, soda, and water as well as refilled people's water cannons and pails. Alex had a great time soaking everyone (and everything in sight).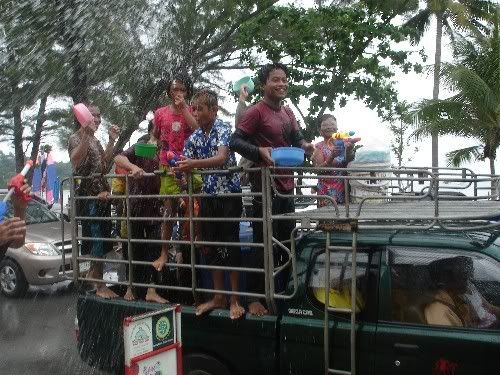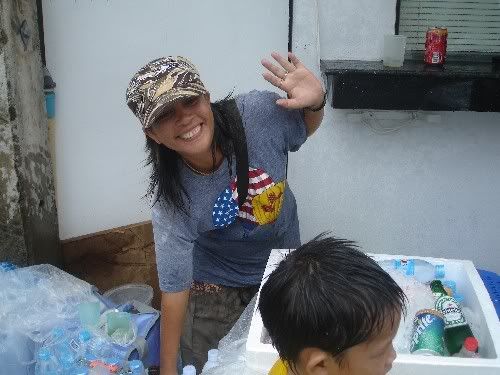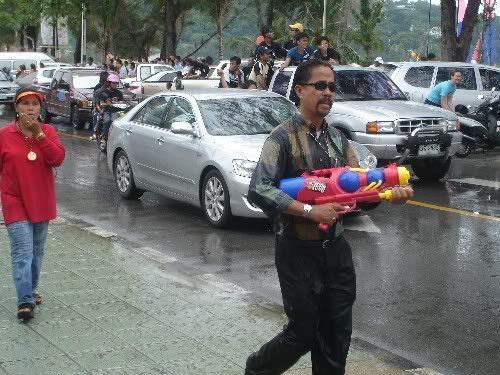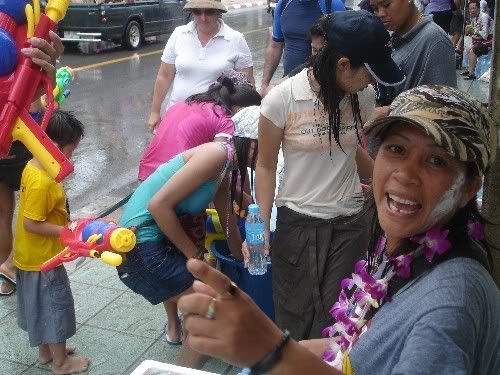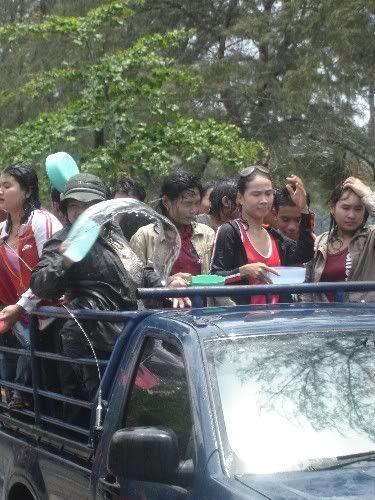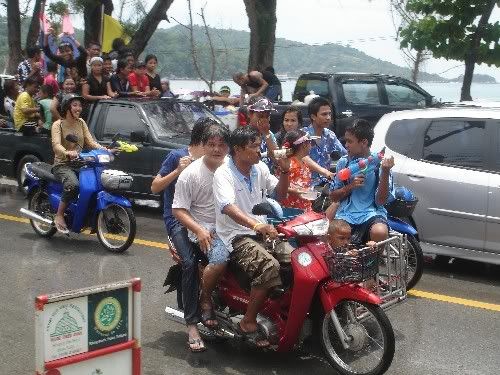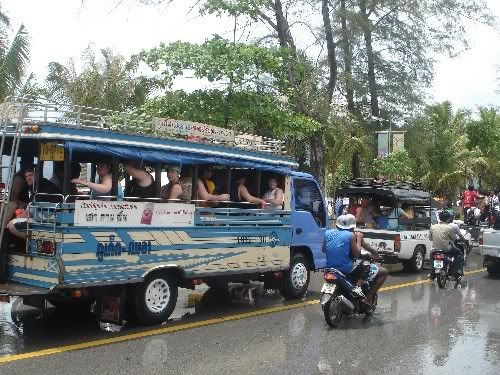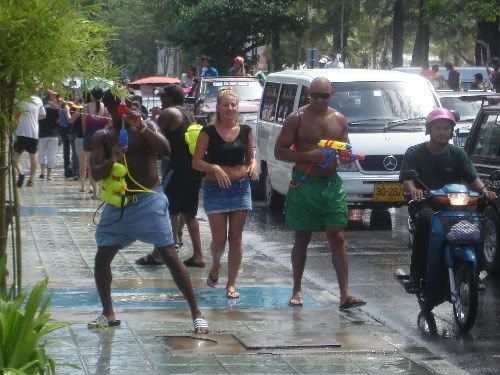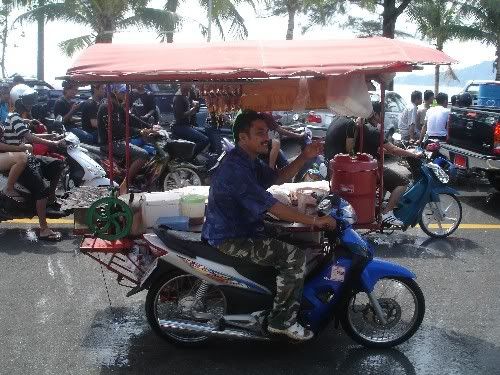 Part Two photos (hopefully) coming soon...