As promised, here's the second half of my photos from this year's Songkran (สงกรานต์) celebrations in Patong: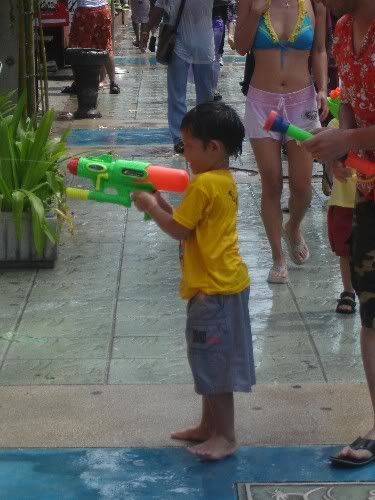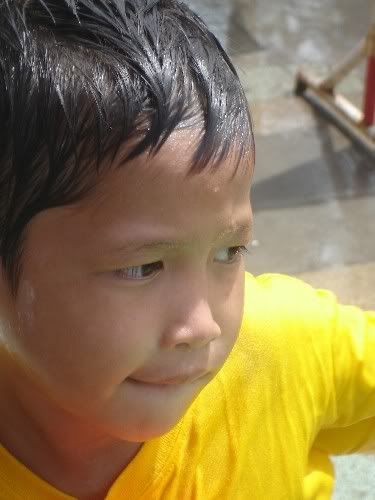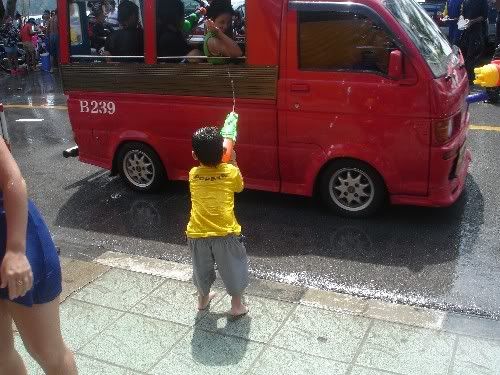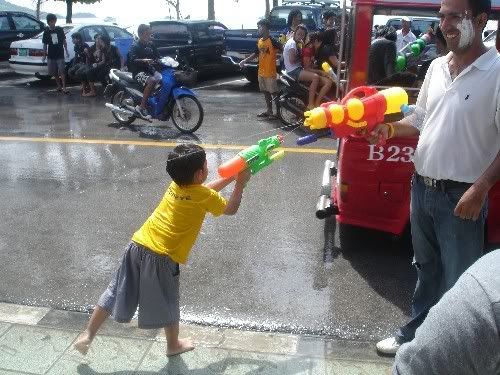 Alex really loved soaking anybody, and anything, within range of his water cannon.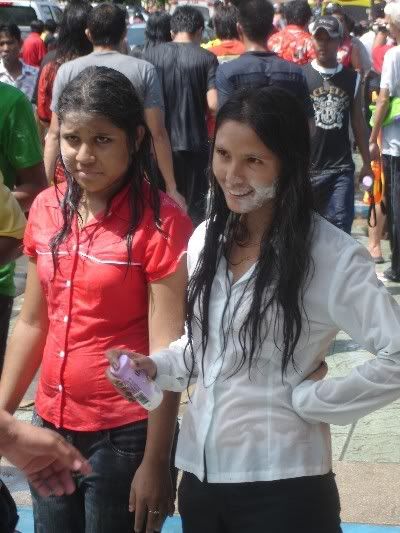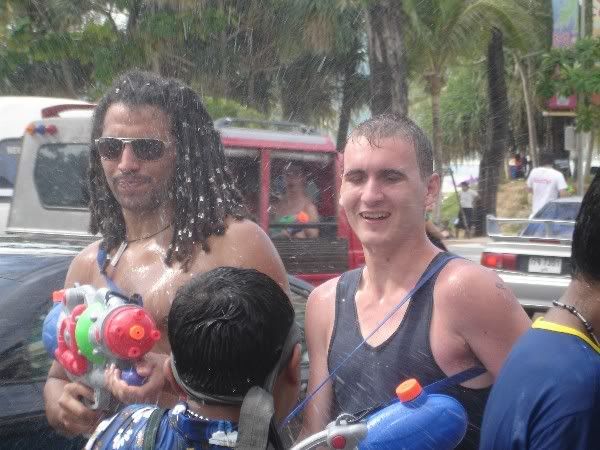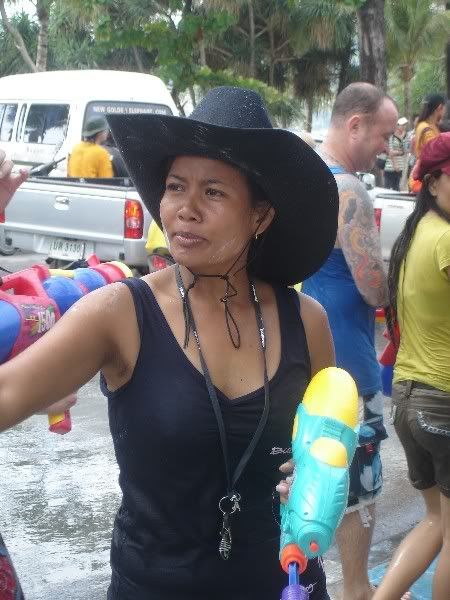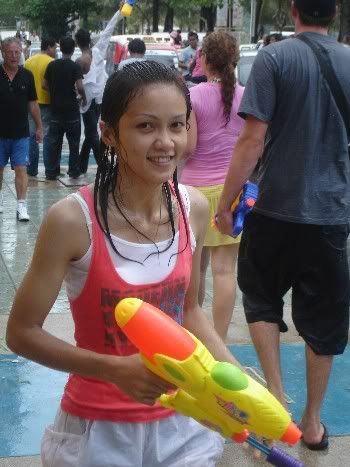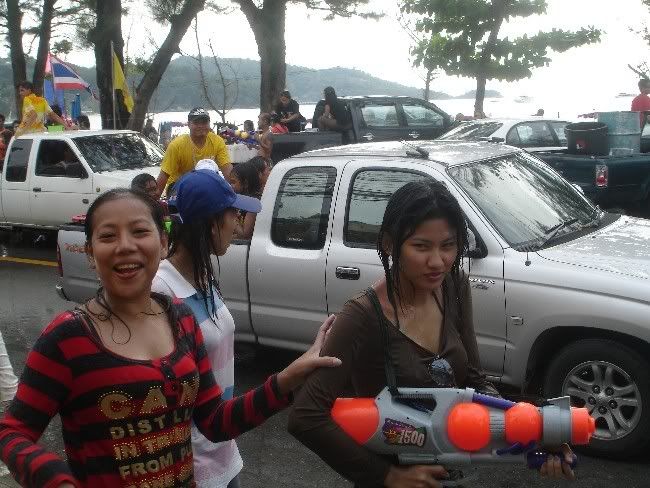 We encountered a wide variety of people while manning our little drinks stand.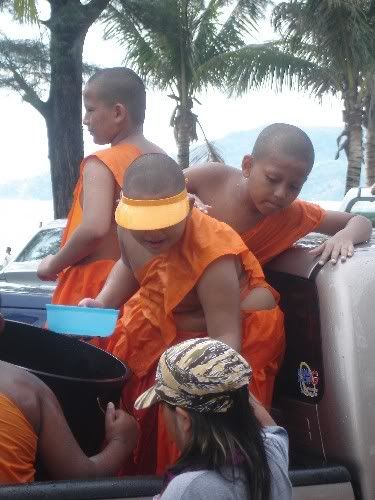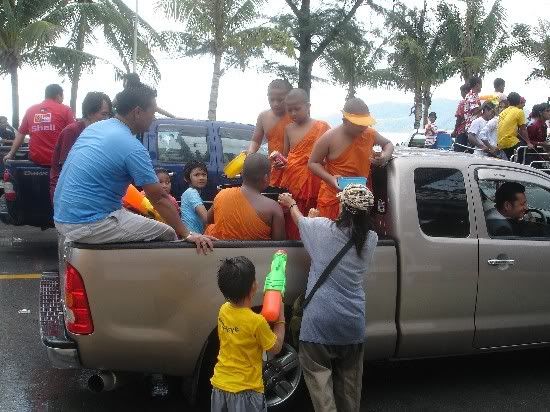 My wife gave the novice monks free sodas. Good kharma, indeed.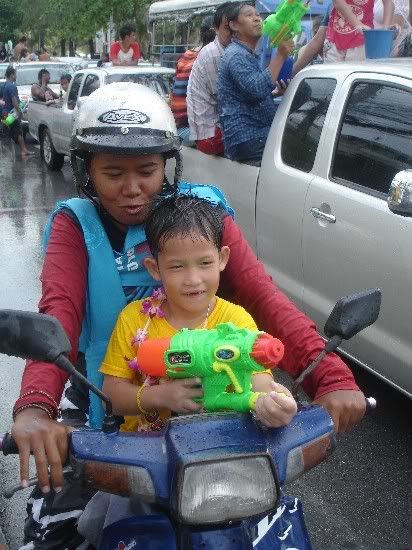 A mobile water cannon is better than a stationary one...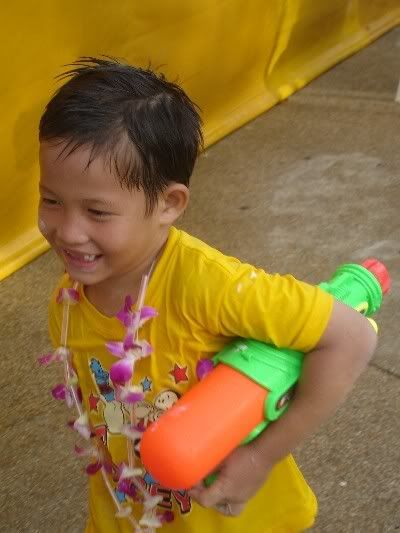 Of course, Alex was good at running away when the water was directed towards him.