From the "you learn something new everyday" department: This week's Sunday Journal had an extensive article about the World War II Prisoner Of War camp in Albuquerque's South Valley. I had no idea there was ever such a facility here, but it really doesn't surprise me with the amount of other local defense industry.

The camp was originally located in Rio Grande Park just north of our current zoo, using buildings erected by the Civil Conservation Corps in the 1930's. However, since this was a largely residential area it was soon moved farther down among the vegetable farms of the South Valley that supplied much of the produce for Albuquerque and surrounding communities.

The entire article makes fascinating reading — a good candidate for future reprinting in the Potpourri section of my main site. Venerable fellow blogger "Johnny Mango" was intrigued enough to seek out currently-visible remains of the camp, posting a few photos on his excellent Albloggerque. The one below shows a few cement foundations and street outlines (along with the leaning chimney of the processing plant on the old Schwarztman farm):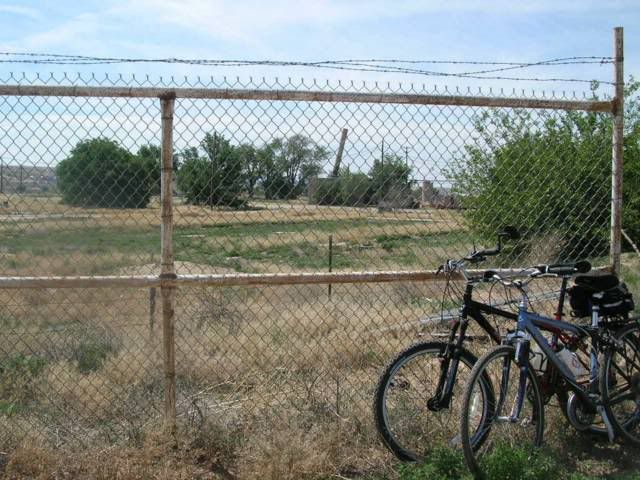 Photo ©2005 by Jon Knudsen

I'm glad Johnny checked it out for us; now I don't have to journey down into the South Valley to see a bunch of weeds. It's still interesting to discover another chapter in Albuquerque's always interesting history.