Last evening, we took a ride into Patong. It was our first trip up there in a couple of weeks (and I can't remember the last time we went after dark) and I was surprised at the amount of Christmas decorations we encountered en route (plus the sheer number of people — it is high season, after all). The prettiest lights were along Karon Beach while Patong only had a scattering mainly along the beach-front road and Rat-U-Thit 200 Pee Road as well as some strung over Bangla; we didn't get as far as Nanai Road.

Anyway, here's a selection of my photos of Christmas lights on the west coast of Phuket. Please bear in mind that most of these were taken from a moving motorbike...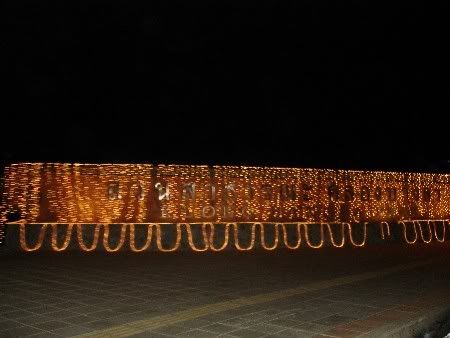 entrance to Klong Bangla Park, Karon Beach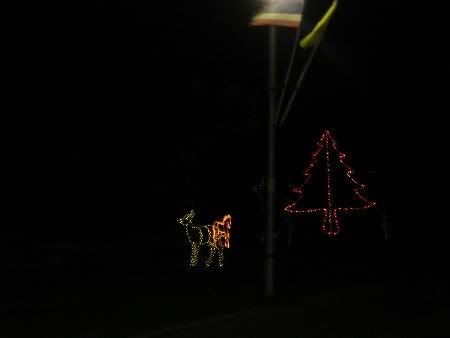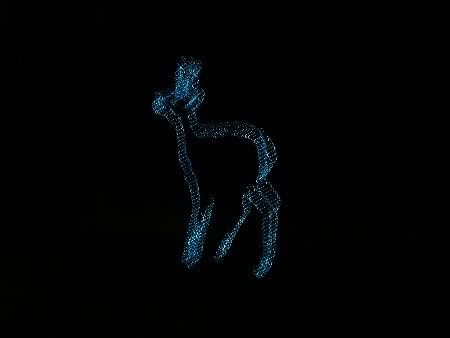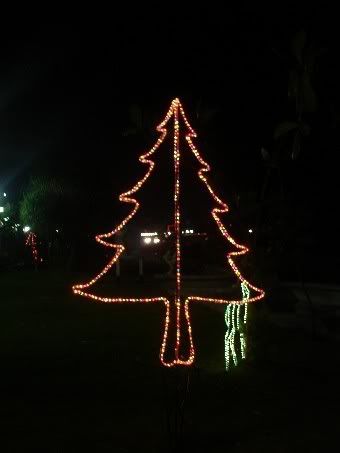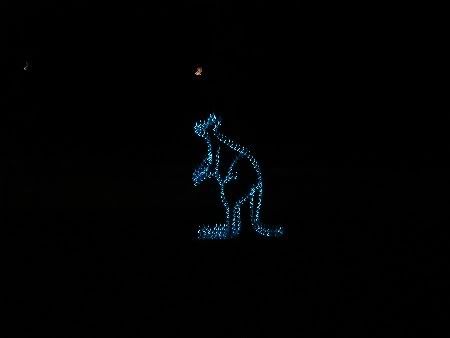 I was very surprised to find a number of lighted figures along the beach in Karon; they were mostly standard Christmas fare such as trees and reindeer but I'm still scratching my head over the kangaroo...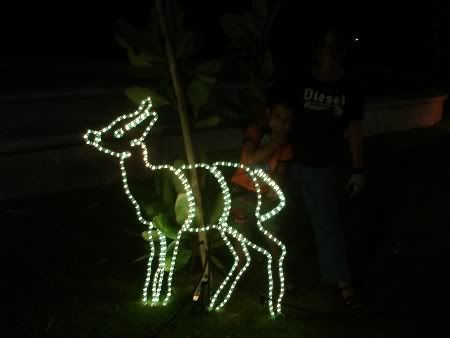 reindeer on Karon Beach; Gaow and Tim are also in the shot but you can't see them very well (I took another photo using flash but then you can't see the reindeer...)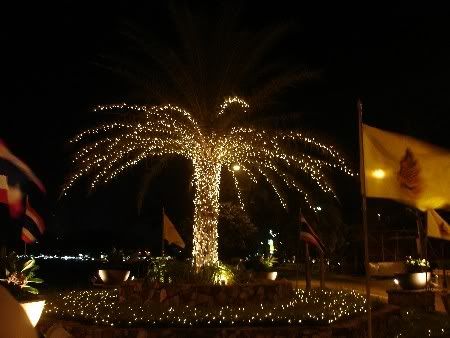 a decorated coconut palm on the southern end of Patong (before the hill that eventually leads to Paradise Beach; note the Thai and King 60th flags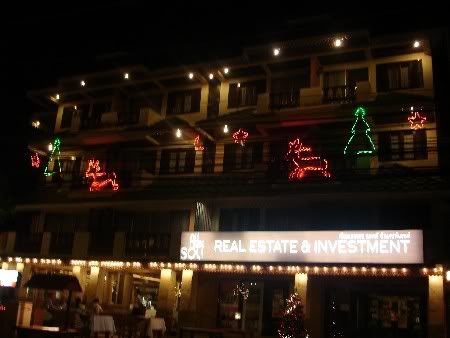 along the beach-front road in Patong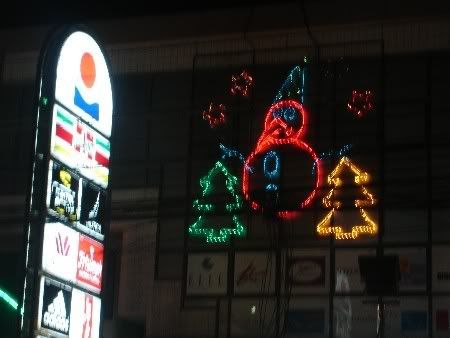 at Ocean Shopping Center on Patong's beach road; it was in the basement minimart that a dozen people were trapped during the tsunami (second anniversary coming up on Tuesday)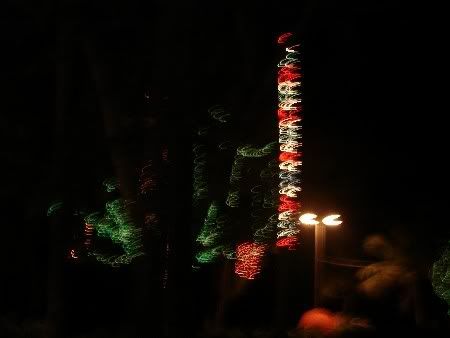 on Patong Beach north (getting close to Kalim)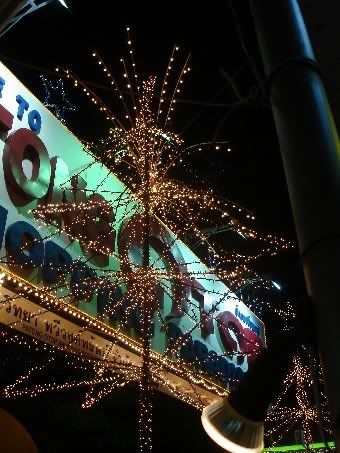 lights at the entrance to the OTOP market plaza on Rat-U-Thit, Patong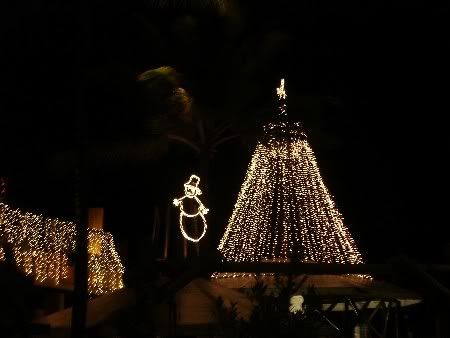 I believe this is outside of Wildfire restaurant in Karon (the place usually has all sorts of lit torches outside)

And, finally, here's a bit of (very shaky) video I shot while on the motorbike going back south along Karon Beach (the beach is to the right of the shot). It's rather dark, and the sound is mostly the wind blowing into the mic, but it gives a nice representation of the decorations (plus the chaos of the tuk-tuk's). Enjoy...