I was very pleased to see, last night, that Jungceylon — Phuket's second "real" shopping mall — has finally opened. Located on Rat-U-Thit 200 Pee Road, just south of the intersection with Bangla, this project has been a very long time coming. In fact, many thought it would never be finished as construction was halted after the tsunami and the bankruptcy of the original owners and contractors. The property was sold last May and construction quietly resumed sometime afterwards. Several announced opening dates (including one in mid-October and then December 1st) came and went but last night seemed to be buzzing with customers (and gawkers).

We only stopped for a couple of minutes while I hopped off the motorbike and snapped a few quick photos, but it seems to be quite the spectacle. I'm excited because it's rumored that there's a Burger King restaurant inside — only the second on the island (the first being way up at the airport; I hadn't realized how much I missed it until I ate a couple of Whoppers while in Singapore). We plan to stop by and extensively check out Junkceylon after Christmas.

Here's an explanation of the name, from Phuket Guide's excellent history of the island:
One of the earliest recorded references to Phuket is the 12th century Kedah Annals of Malaysia that refers to Ujang Salang Malay for "northern most island" or "peninsula." When control of the island was wrested from the Sirivijaya Empire by King Ramkhamhaeng, the island was called Thalang (then the capital city on the island). On early European maps Phuket was known as Junk Ceylon or Jonkcelao thought to be a corruption of the Malay language.
And, now I present a few snaps of the main entrance to Jungceylon on Rat-U-Thit: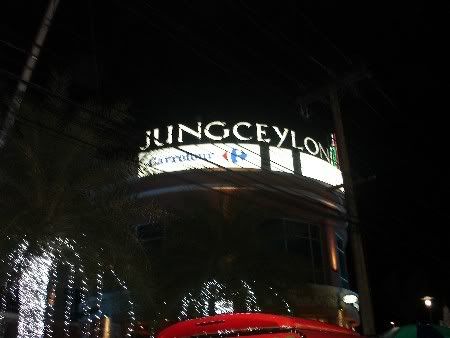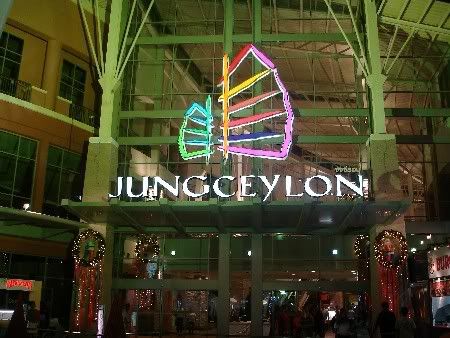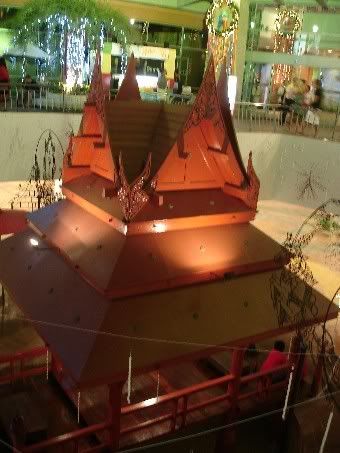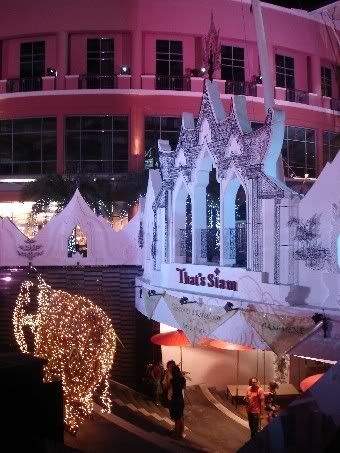 I can't wait to return for a closer look...