When I moved to Thailand I really didn't expect there to be much in the way of a Christmas celebration. Afterall, it's a predomoniately Buddhist country and even the Muslims outnumber the Christians. I do remember some cursory decorations along Bangla Road when I was here last year (the odd tree in front of a shop) but most of the shiny banners advertised "Happy New Year" as this is the big holiday. Businesses and schools operate as normal on December 25th.

A couple of weeks ago, we went on a search for proper Christmas wrapping paper and greeting cards so I could send gifts to my family back in the States. The paper we found was fairly generic and limited. Although we did find a (very) few Christmas-specific cards, these were fairly generic as well offering no sign of a Thai origin. The majority of cards in the shops are for the New Year with inscriptions along the lines of "May great prosperity and happiness be yours throughout the year and forever". Best of all, these displayed images of what I consider very Thai-oriented. Here's a sample of the cards I bought: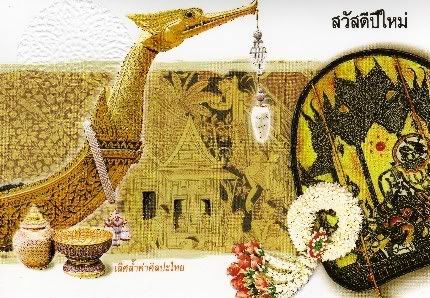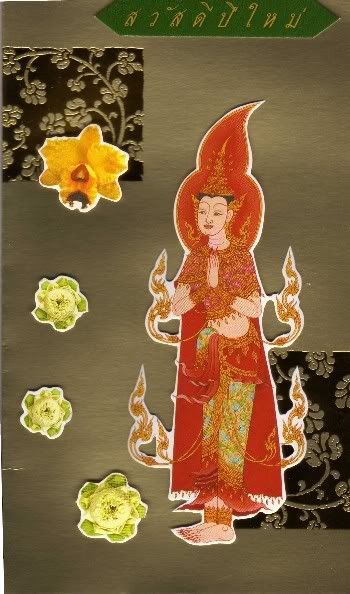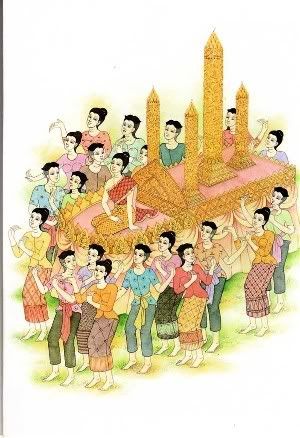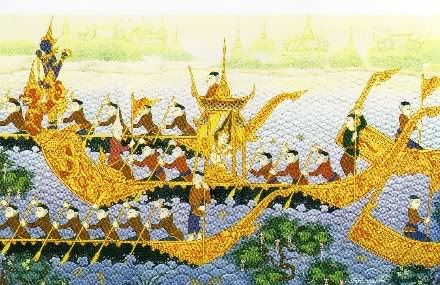 While we were in Bangkok last week, I was pleased to see many Christmas decorations scattered around the city. Many of the major roads (at least in the shopping districts) had some sort of decorations as did a couple of the megamalls we wandered into. We even stumbled across the self-proclaimed "Biggest Christmas Tree in Southeast Asia" at Central Festival. Some photos: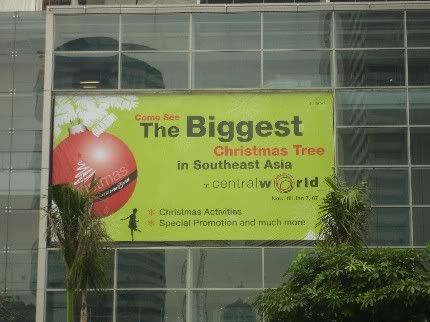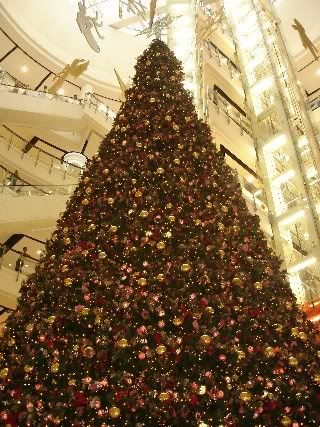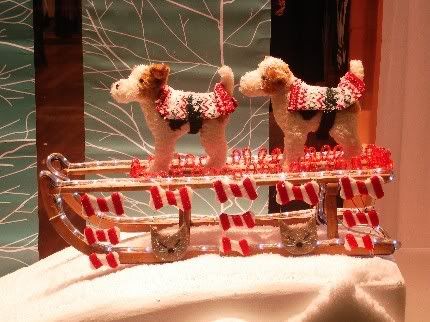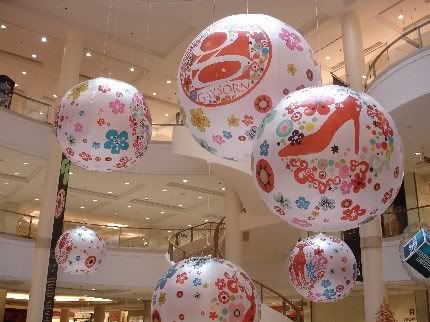 Just a couple of days ago we were shopping at Phuket's Big C and suddenly it really felt like Christmas with several styles of artificial trees, plenty of decorations, stockings, Santa hats, etc. (Tim had knitted one of the latter for me a week or so ago; it looks like a big red sock with a white toe — she did add a multicolored tassel on the end, however).

Anyway, it's beginning to look a lot like Christmas around here — minus the snow, of course (the only White Christmas on Phuket will be from beach sand). I've even already sent a (very big) box full of presents back to my family in Kansas (which cost a small fortune in shipping charges but DEFINITELY worth every baht!). I'm planning to buy a tree and some decorations today so we can decorate in time for whatever "surprise party" Tim and Nadia have brewing for my birthday tomorrow...