My lovely wife Tim surprised and delighted me early this morning by returning earlier than expected (she'd told me they weren't leaving Chiang Mai until eight last night; it's at least a 24-hour bus trip) with quite a gift in tow: she brought her six-and-a-half-year-old son!

Without getting into too many details, her son had been taken away from her by her estranged first husband and kept hidden for the past couple of years. I'd been told that the boy had been lost during the tsunami but I realize now that this was simply Tim's way of saving face (an often difficult to understand Asian concept that can be infuriating at times). Tim, understandably, was worried about how I would react but I've been very happy and supportive all morning. However, I think we need to set some ground rules right from the start because the father had basically allowed the boy to run wild without any sort of discipline (he's an alcoholic as well as being addicted to ya baa). I plan to take a quick trip to the mall later today to pick up a parenting book or two (plus find a Christmas gift for my new son).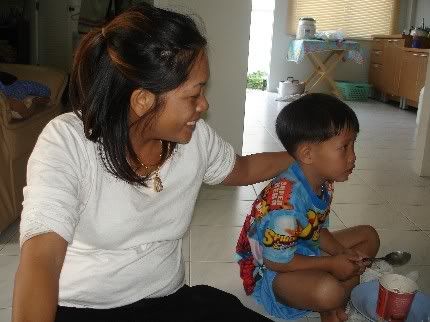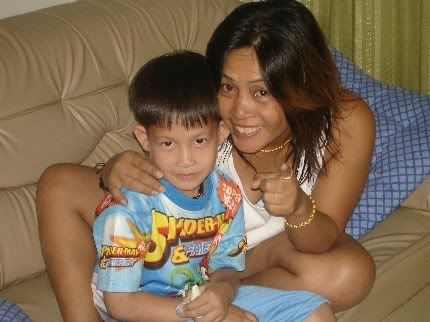 Gaow certainly is an energetic little boy. He's been running around here all morning checking out every nook and cranny and picking up all sorts of nicknacks. I've been (belatedly) trying to make things more child-friendly by putting breakable objects out-of-reach. He's absolutely fascinated by our Christmas tree and keeps plugging in it and ringing the bell ornaments. I gave him the Santa stocking cap that Tim knitted me and he took an immediate liking to it (I think I'll buy a couple more at the store today for a holiday group photo...). Gaow (I know this is the Thai word for the number "nine" but I'm not sure what it means when applied to a name) is quite the little artist as evidenced from perusing his Ultraman coloring book; he's also a big Spider-Man fan.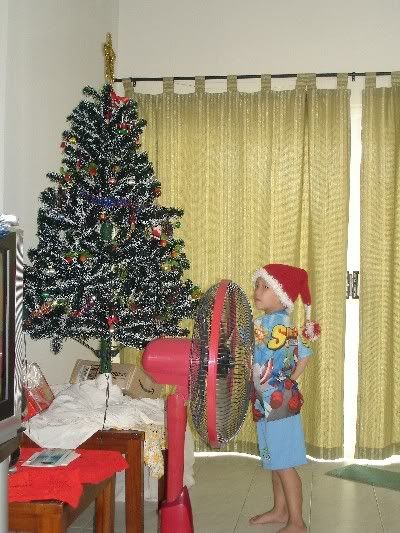 I'm sure the shock and enormity of suddenly having a young son will hit at some point. But for now I need to just let Tim enjoy having her boy in her life once again; I intend be as upbeat and supportive as I can be and I'm overjoyed that this occured at Christmastime. This addition to the family is certainly a blessing...