Originally posted on January 18, 2007 at 15:57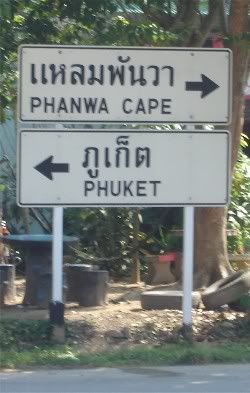 Last Saturday was Children's Day in Thailand. I planned a full day of activities so we could see and do as much as we could cram in. We left the house bright and early and headed for Laem Panwa at the southeast corner of Phuket.

Our first stop was to have been a helicopter demonstration and nautical open-house sponsored by the Royal Thai Navy. I mistakenly assumed (based on the listing in the newspaper) that this would be held at the naval base (it was actually at Ao Makham).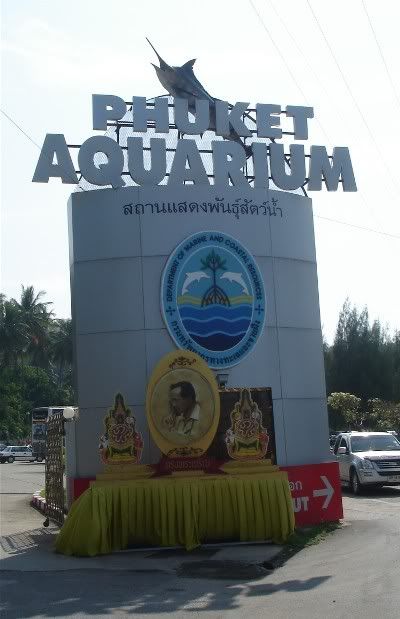 Instead, we stumbled across a fair at the Phuket Aquarium. I was very impressed with this facility; we'd actually been avoiding it because of the terrible state of the tanks (and cages) at the Phuket Zoo. We needn't have worried as this is a first class facility in excellent repair (including fish tanks completely devoid of murky water and filth). Admission was 100 baht for me (I didn't notice what the Thai person's price was), money well spent.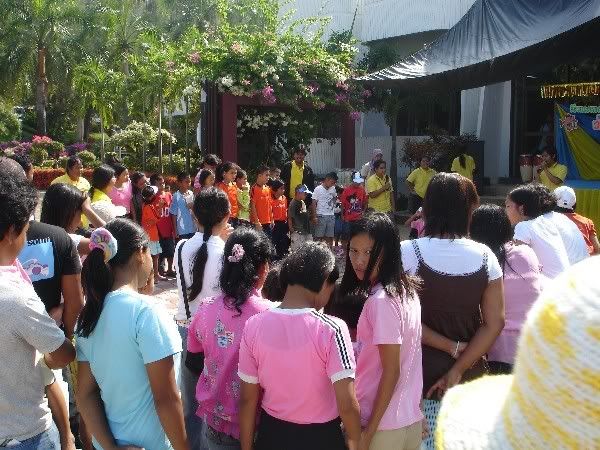 There were loads of games and demonstrations for the kids outside — a watermelon contest, some sort of race involving flower and eggs, scuba demos, coloring and painting contests, etc. Alexander wasn't really interested in any of these (a blessing since we were pressed for time — Tim didn't realize how many stops I had planned but I wouldn't have been disappointed if we'd spent all day at the aquarium).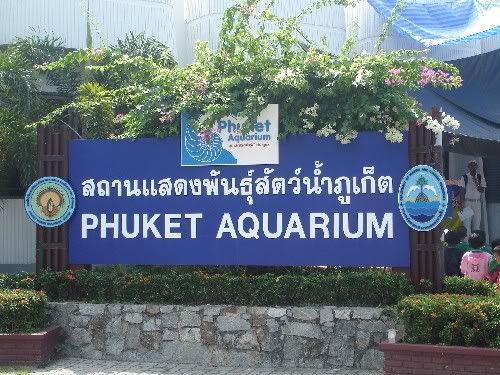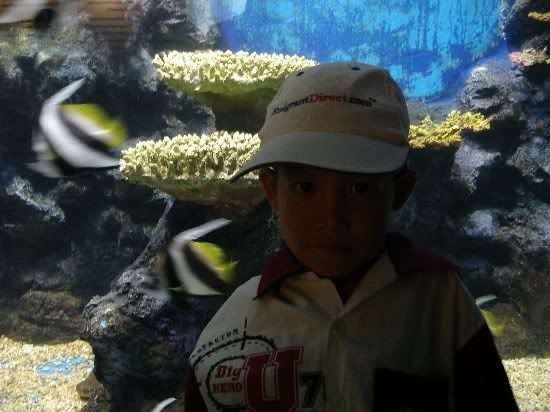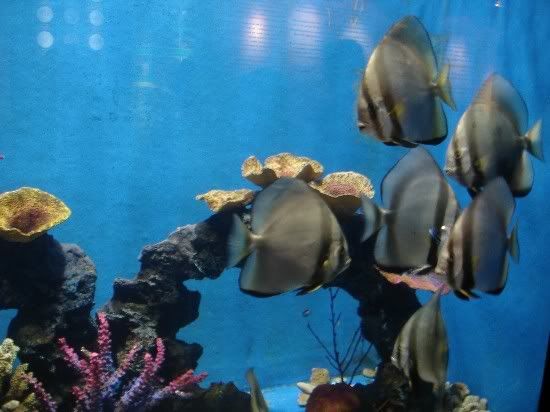 Upon entering the aquarium, we toured the dozens of well-designed nautical habitats featuring fish mostly from the Southern Hemisphere. The colors and varieties were amazing (even more impressive, dare I say, than many I'm used to in North American aquariums). My favorites were the mantas, plus the whale skeleton.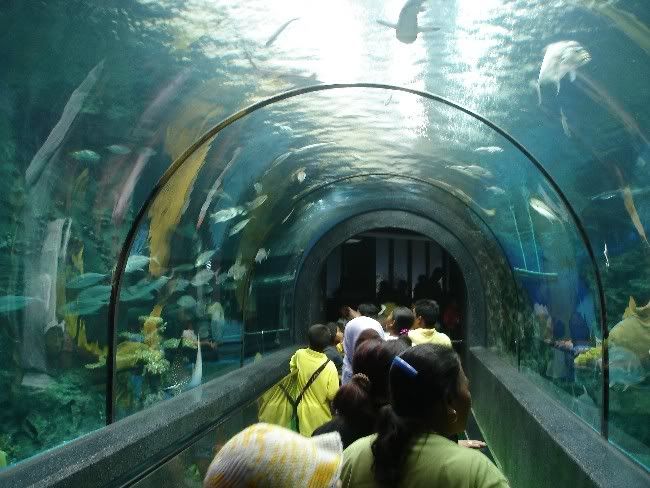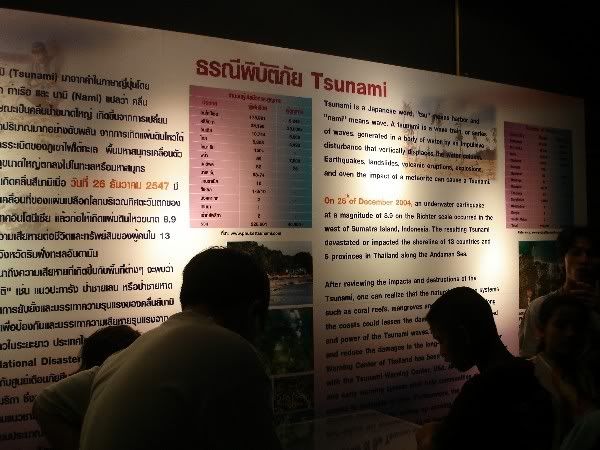 One of the coolest features is a tunnel which takes you through the largest of the tanks which is filled with a few sharks and all sorts of other sea creatures. There's even a small display about the December 26, 2004, tsunami which describes the effect the disaster had on the local sealife. I was fascinated by a diorama which, for the first time, helped me realize the actual height of the waves compared to the beachfront buildings.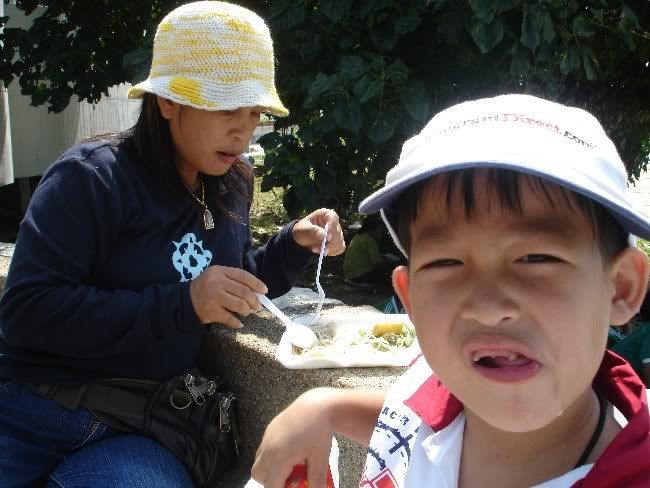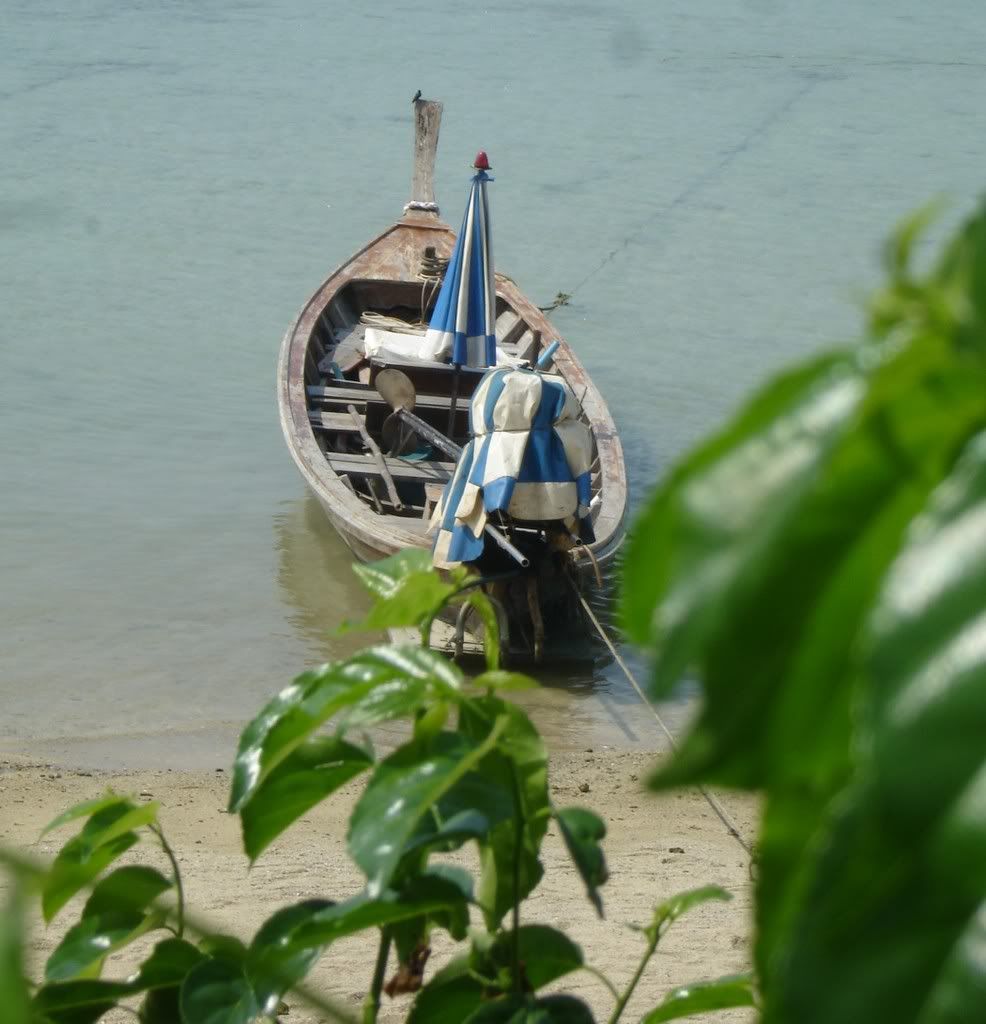 As impressive as the main part of the aquarium is, the giftshop proved to be even more superb. There was a huge variety of interesting souvenirs including all manner of aquatic toys and nick-knacks for kids of all ages, educational posters, household decorations, home aquarium fixtures, and a variety of really nice clothing items. It's actually the nicest souvenir shop I've seen thus far in Thailand! I purchased my first really cool ballcap of the day (or of my entire stay incountry, for that matter), featuring the logo of Thailand's Department of Marine and Coastal Resources for the bargain (I thought) price of 250 baht.

Following our souvenir purchases (Alexander picked out a number of rubber sharks and turtles), we had an early lunch overlooking the beach.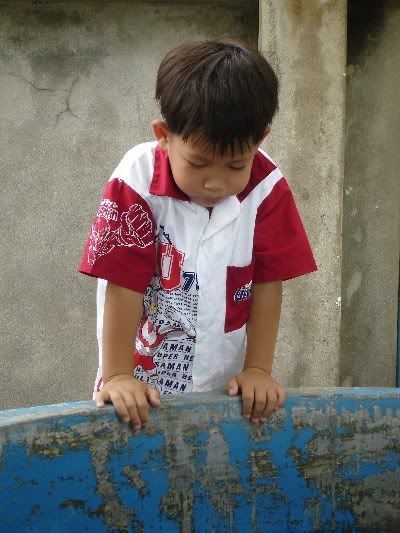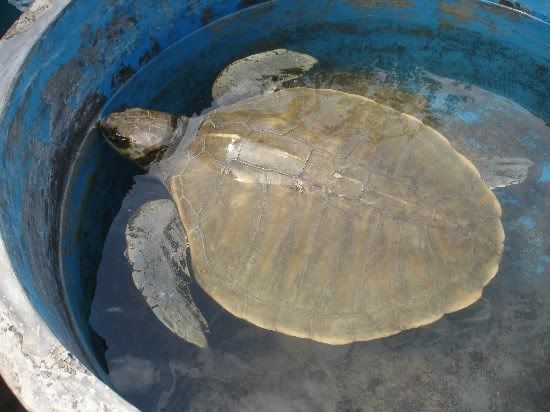 I then walked our son over to the facility that treats injured and sick turtles for a quick look in the holding tanks. The last time Tim and I visited (back in September with Jiab and Adrian), the tanks were all full but only three or four had turtles inside on this day.

Having had our fill of marine life for one day (until we returned home to our own small aquarium, that is), we hopped back on the motorbike to head north back towards Phuket Town...