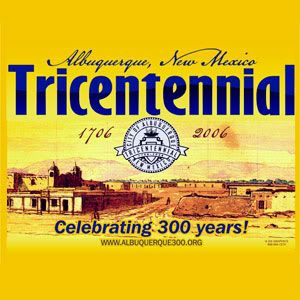 Once again, I'll be out-of-town for tomorrow's events in Albuquerque's continuing celebration of her 300th birthday. (I am, however, attending the Gathering Of Nations pow wow tonight -- although I probably won't be able to post a review until Sunday night or Monday).

There are some interesting-sounding events nonetheless:

Beginning at 9:00am, there will be a talk and slide presentation about "Landscapes, Cultural Properties and Archeological Resources" followed by a visit to the anscestral pueblo site of the 1000-room Piedras Marcadas. The Superintendent of Open Space, Dr. Matt Schmader, will explain how the residents of this old village and their descendants interact with the surrounding landscape. The free program requires advance registration by calling Petroglyph National Monument at 899-0205 ext. 337.

At the old main library (the Special Collections Library AKA Ernie Pyle Memorial Library at 423 Central Avenue N.E.), there will be a presentation of documents and memorabilia by and about famed WWII reporter Ernie Pyle, one of Albuquerque's most noted citizens. It seems to me I recently read something interesting online either written by Pyle or written about him (the memory fades sometimes); I'll see if I can't find it and post it if it's as interesting as I recall.

All of the public libraries in the Albuquerque and Bernalillo County systems are participating tomorrow in Dia de los Niños, a nationwide celebration promoting children's literature, reading, and bilingual literacy. Check with the individual libraries for times and details of events.

From 1:00 to 3:30, a noted archaeologist will lead a guided hike into Piedras Madras Canyon to discuss petroglyphs, cultural landscapes, and the continued importance of our volcanic escarpment to today's Indian, Hispano, and Anglo communities. Again, advanced registration is required by calling Petroglyph National Monument at 899-0205 ext. 337. This is the event I would have attended if I was going to be in town.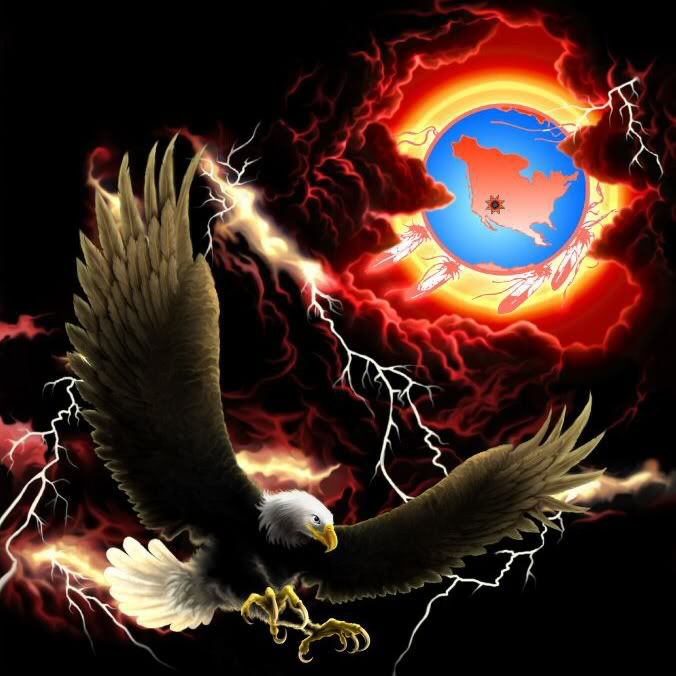 And, that seems to be all of the Tricentennial events scheduled in Albuquerque for tomorrow. Of course, the Gathering Of Nations continues at The Pit (Avenida Cesar Chavez and University Boulevard) with the Grand Entry of Dancers held at noon and 7pm. The crowning of Miss Indian World 2005 also occurs tomorrow evening. Tickets are $13 which covers the Pow Wow and Indian Traders Market.