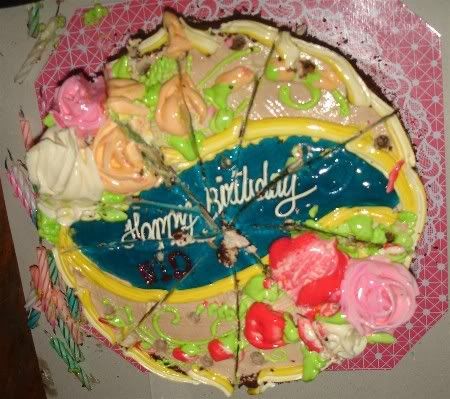 Our friend Nid celebrated her birthday last night at Amazone on the road between Nai Harn and Kata. Unfortunately, her husband — Ben — couldn't make it as he's working up in Surat Thani. We also missed Shan (who probably got lost as a result of some confusion as to the party's location) and I did call Mark E. up in Bangkok so he could wish Nid a "happy birthday" (he returns to Phuket next week).

I had a good time getting caught up with Doug and met his new friend Christina who works at Kajonkiet School. After such gatherings I'm usually a bit embarrassed at how much I talked; I do tend to blab away on all sorts of topics, making up for my rather severe lack of day-to-day opportunities to converse with other native English speakers.

I was very impressed with how well behaved Alexander was throughout the evening and I wondered if my friends didn't believe the "horror stories" I was telling him about his behavior at home. At any rate, we had a fun evening...