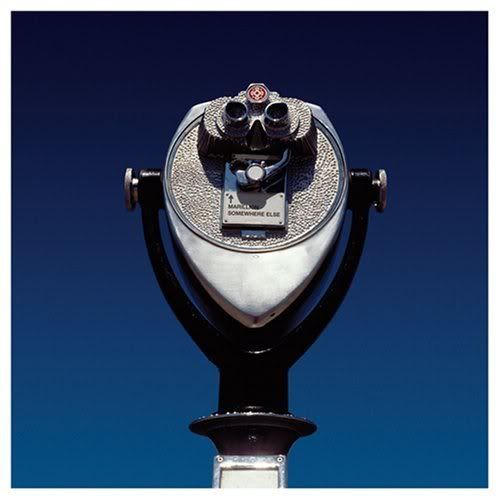 My favorite band, Marillion will release their 14th studio album — Somewhere Else on April 9th. It's their first album of new music since 2004's Marbles. A download-only single, "See It Like A Baby", will be released on March 26th. Fans attending the Marillion Weekend in Holland last month were treated to the live debut of five tracks from
the new album and others in the U.S. and Europe have been attending band-sponsored listening parties over the past couple of weeks. The band posted some excerpts from Somewhere Else on their MySpace page not long ago and discussions about the new songs have dominated their official online forum for weeks.

The official Marillion online shop won't be selling the album until after it's released but they have set up a deal with Townshend Records for a pre-order special. All those who order Somewhere Else through Townshend prior to April 9th will receive an exclusive DVD featuring three live tracks filmed at the 2007 Weekend. A good deal at £11.99.

The full track listing for the album is:
The Other Half
See It Like A Baby
Thankyou Whoever You Are
Most Toys
Somewhere Else
A Voice From The Past
No Such Thing
The Wound
The Last Century For Man
Faith
The last track is actually a holdover from the
Marbles
sessions (which produced quite a few yet-to-be-released tracks) and a lovely acoustic number that fans seem to either love or hate.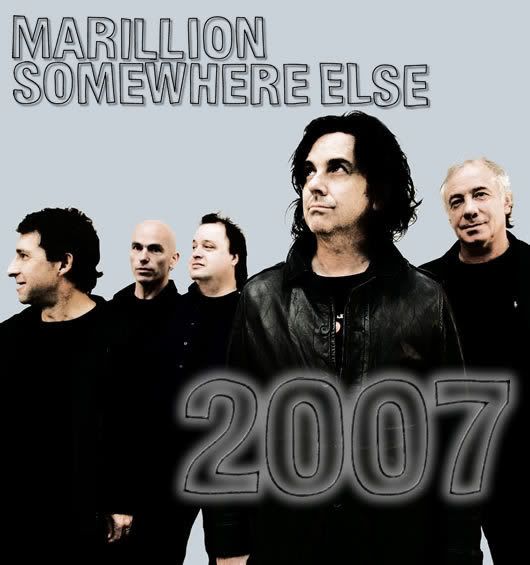 I've really been looking forward to this new album and was very disappointed we couldn't attend the Weekend in Holland (obtaining a visa for my wife proved too daunting). I did preorder the CD/DVD combo the day it was announced in late January and listened to the MySpace clips over and over again when those were posted (none of what I heard impressed me very much, to tell the truth).
A few days ago,
France Inter
radio broadcast an interview with lead singer
Steve Hogarth
which included full versions of
five
of the songs from
Somewhere Else
. Although the broadcast was in mono and at a very low bitrate (21Kbps), I recorded it and edited the tracks out so I could listen repeatedly before the release date.
I have to admit that none of the songs have really grabbed me the way those from
Marbles
did on first listen — there's nothing immediately as compelling as "Fantastic Place" or "Neverland" (although several people on the forum have stated the first half of the title track sounds a bit like "Ocean Cloud", I just can't hear the similarity). The single, "See It Like A Baby", just doesn't sound like a Marillion track at all but it's beginning to grow on me a bit more. "Most Toys" is a short rocker that should have been the first single in my opinion; I love the chorus —
"He who dies with the most toys is still dead"
— which I think is a nice variation on my Dad's motto of
You can't take it with you
...
My favorite among these first tracks is either "The Last Century For Man" (which many on the message board seem to dislike so what do I know?), particularly the
"A Day In The Life"
-style flourihes in the second half, or "Thankyou Whoever You Are" which is majestically beautiful.
See It Like A Baby
Most Toys
The Last Century For Man
Thankyou Whoever You Are
[Disclaimer: mp3s will be posted for a limited time and are for evaluation only — if the music moves you — buy their albums, support the musician]
Preorder
Somewhere Else
from
Townshend Records
.