I couldn't find any real 555* photos on my hard drive tonight and didn't feel like going too far back in my backup discs... It seems that lately I keep seeing worthy candidates for this feature but usually at a time when we can't stop to snap a photo. Something to work on...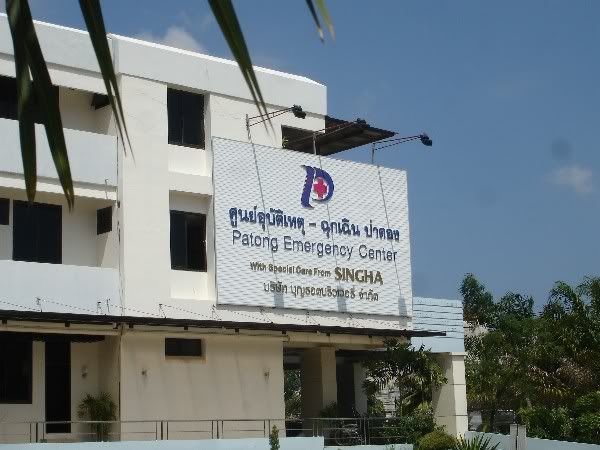 Photo #1 — at Patong Hospital — struck me as mildly amusing for the line "Special care by Singha" which is advertised as "Thailand's Number One Beer" (personally, I don't care for it at all — tastes like soapy water to me — a sentiment echoed by the cool Beerasia blog). I could just see the nurses administering IV's of Singha instead of plasma...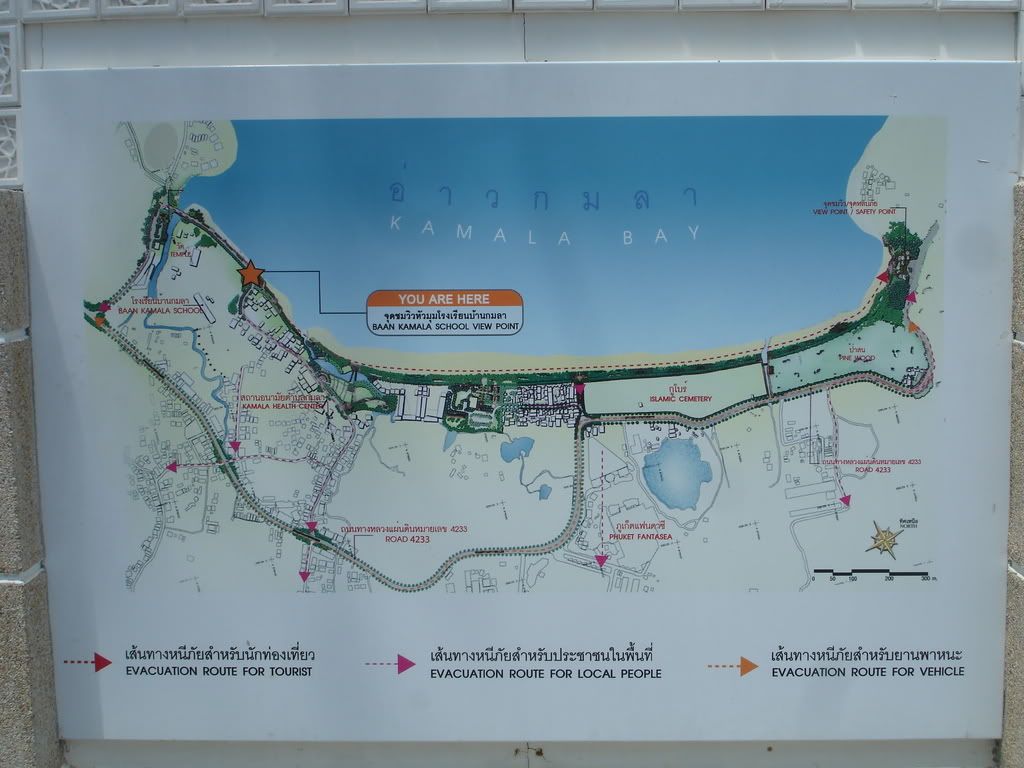 Photo #2 isn't really funny per se but I was left scratching my head as to why there were separate evacuation routes for "local people" and for "tourists". Particularly as the tourist route leads evacuees running a great distance along the length of the beach while the Thais are directed to head straight inland. This is on the southern end of Kamala which was the hardest hit Phuket beach during the tsunami. When my wife and I visited last week, it was the first time I'd been there since Christmas Day 2005 when I fell asleep and received a grand sunburn (and watched as the Japanese ambassador dedicated a special monument to the victims).

---
*
555
— in Thai, the number "five" is "ha" thus "555" would be said "ha ha ha". It's a popular way to convey one is laughing when you IM or SMS someone here.