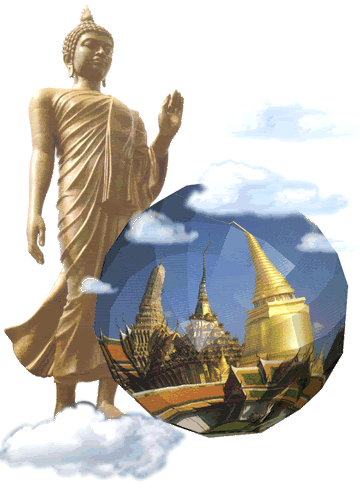 Today was the Buddhist holiday of Makha Bucha (วันมาฆาบูชา) which celebrates the Gautama Buddha's first sermon to his disciples. This is one of those "roving" holidays based on the Thai lunar calendar (held on the fifteenth day of the waxing moon of the sixth lunar month; it was on February 12th last year).

There isn't (yet) a Wikipedia article about Makha Bucha but I did find some information here and in Vern's ThaiPulse! blog.

The day is an important one for all Buddhists of the Therevada school and people all over Thailand (and elsewhere in Asia) visit their local wats in order to make merit. Tim mentioned that we should go to temple today but we spent the afternoon looking for houses instead. Perhaps we'll drive up to Wat Chalong tomorrow (being the substitue "business holiday" for Makha Bucha).