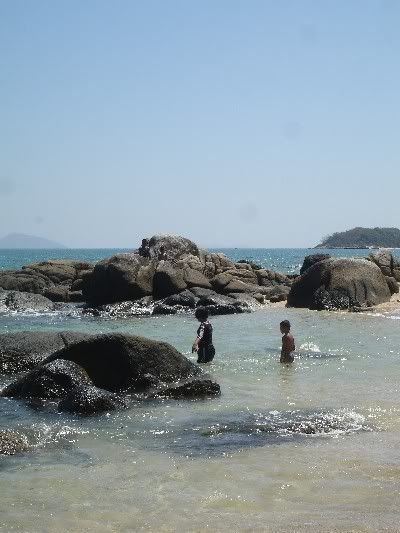 From time-to-time, I rely on blogs such as the excellent Jamie's Phuket to point me towards finding "new" spots on the island to visit. Since reading about Laem ("cape") Ka Beach back in November, I'd been planning to check it out.

We finally got there yesterday — it's a bit off-the-beaten path, laying on the headland dividing Rawai from Chalong. I don't suspect many tourists stumble across it; most of the people we saw there were either Thai or obvious expats. There are a few nice-looking bungalows up the hill behind the beach but no clue as to which resort owns them. The western-most part of the beach is mostly rocks enclosing a deep pool of water while the eastern section is a 400-meter or so stretch of sand. The waves were fairly high during our rather short stay and there was A LOT of debris in the water (plus a large white jellyfish had washed up which a number of Thai kids were poking with a stick).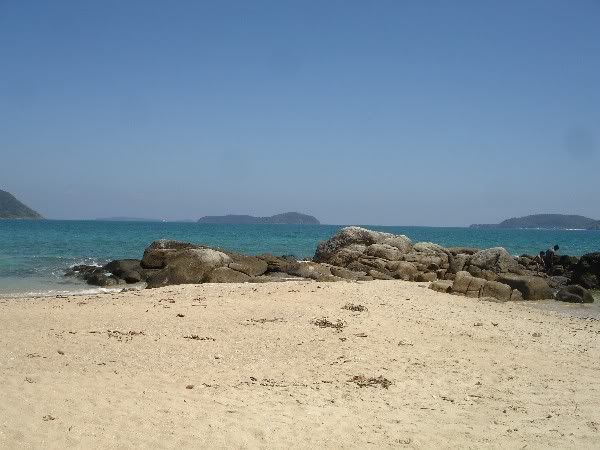 We weren' that impressed — the waves, trash, and motorboats which occasionally backed up onto the beach made it rather hazardous for swimming — and we soon retreated to Nai Harn where Alex and I swam for a couple of hours waiting for Tim to help out a friend. BTW, Nai Harn is another of the local beaches which seems to have an ever-increasing problem with topless (insensitive-to-Thai culture) farags but at least most of the women here weren't the wrinkly-and-droopy variety we've been noticing at Karon, etc.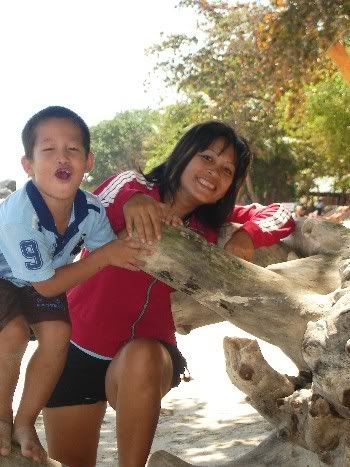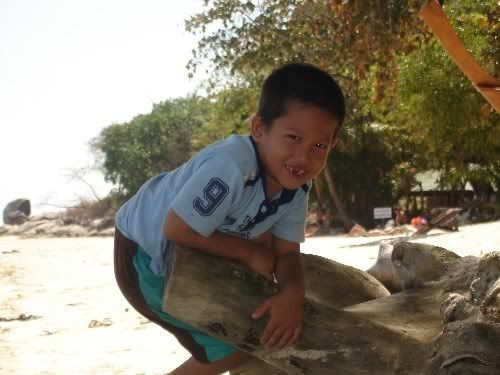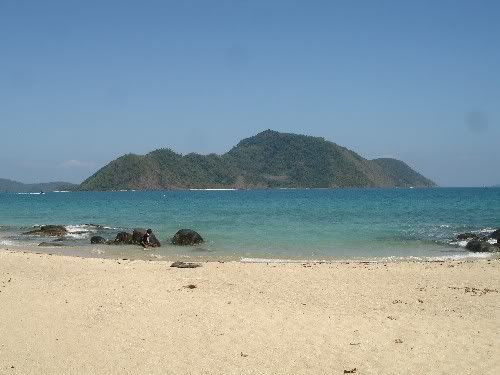 The view from Laem Ka Beach towards Lone Island in Chalong Bay.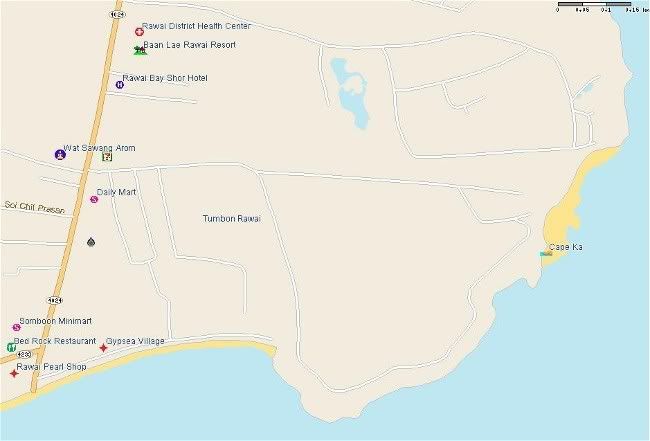 Click for a larger view