I've pretty lazy about posting photos here the past couple of weeks; but I suppose I can redeem myself a bit by noting that in the same time I've uploaded five new albums (with a total of 200 pictures, up through July 24, 2006) to my Webshots pages. I think I dread writing the captions more than anything else...

Anyway, I'll try to play catch-up here. The last photos I shared on Goodnight Phuket were of the Eric Clapton concert in Bangkok on January 15th...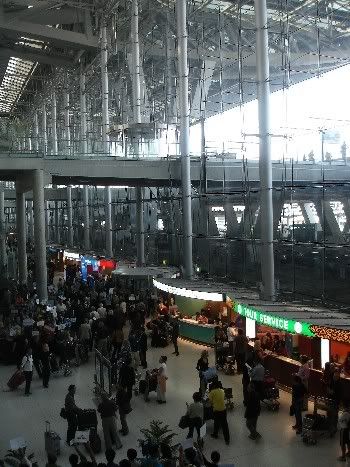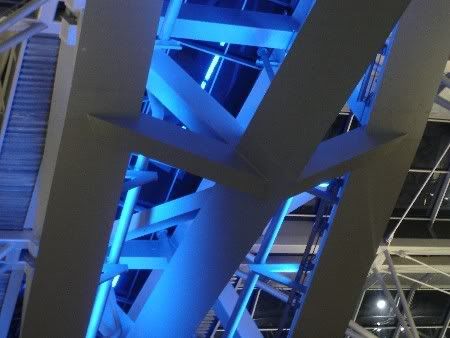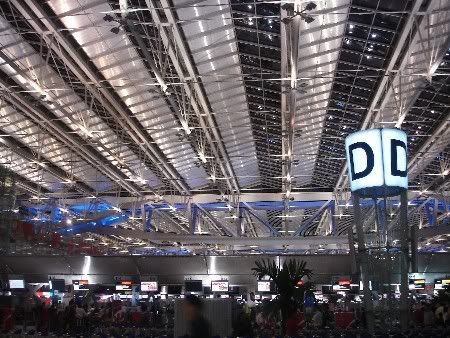 Following an early morning trip to the U.S. Embassy on the 16th (I actually waited an hour outside the WRONG embassy — the Vietnamese — due to operator error), my wife and I checked out of our Sukhumvit 25 guesthouse and took a taxi to Bangkok's Suvarnabhumi International Airport, opened at the end of September. It was opened to much fanfare and certainly looks pretty on the surface. However, through poor planning and many other mistakes the runways are now riddled with cracks as it sinks back into the soggy ground (the original name for the site was "Cobra Swamp"); pilots are becoming increasingly fearful of landing there and flights were recently rerouted to a former U.S. Air Force B-52 base outside of Pattaya while workers attempted to repair some of the cracks and planes began running out of fuel while waiting to land! A couple of days ago, the Ministry of Transport submitted a proposal to reopen the old Don Mueang Airport for domestic flights not requiring international connections.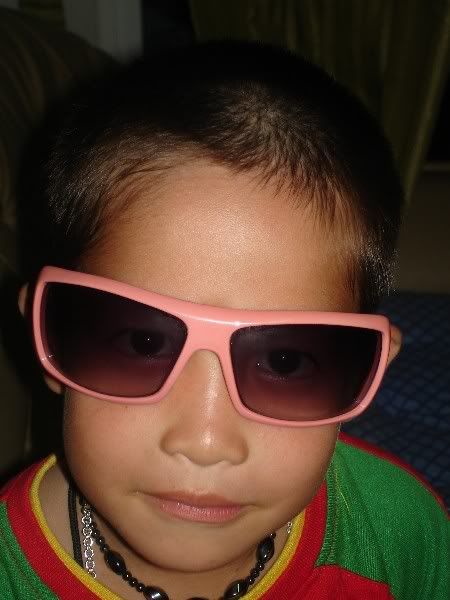 Alexander, modelling new haircut and Tim's pink shades. Looks a bit like Elvis...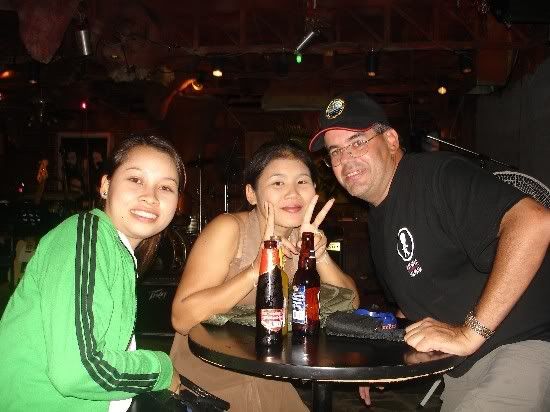 Tim and I had a nice evening out on the 22nd, first having dinner at Coconut Resort — surprising Nadia on one of her last night's working there. We'd been planning to eat there for quite some time but just never found ourself nearby when hungry. I had a fairly good spaghetti Bolognaise and an excellent caramel brownie for dessert. A bit expensive but worth it. We then visited Tim's friend Puk at Papaya Pok-Pok on Rat-U-Thit (we used to frequent it with the TEFL gang when it was known as Fuzzy's back in September/October) before picking Nadia up after work. Nid soon joined us (dropped off by Opat — hadn't seen him in quite some time but he couldn't go out with us). Heading down to Bangla Road we actually ran into Bob (my TEFL instructor) on one of the side soi's. Surprised to see us, he called Nid, Tim, and Nadia "Mark's Angels" (it did look odd for me to be the only guy among three such attractive ladies!). Bob's currently teaching mathematics at the highly-regarded Satree Phuket School. After sharing a couple of drinks with Bob and his friend, we left them and headed into the new Club Erotica. I think the girls enjoyed the dancers more than I did as I wasn't sure if I should look or not! Our final stop was the little bar just outside of Tiger Disco on the second level. There was a truly excellent Thai cover band there (the first two songs were "Sunshine Of Your Love" and "Sweet Home Chicago", the latter of which got me up on the dance floor much to the amusement of my "angels"). The party was still going strong when Tim and I made our farewells and began the drive home around 4:30 in the morning.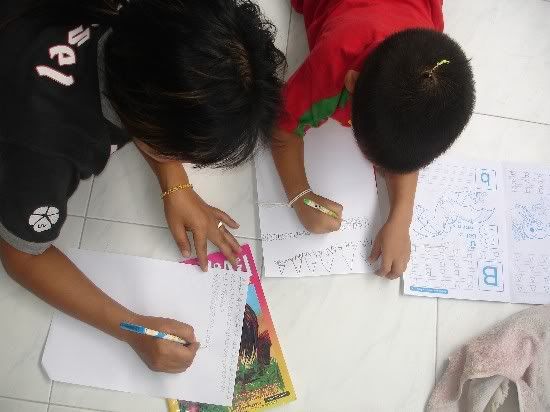 Mother and son are seen here practicing writing their A,B, C's. I have them work on a different letter each day, writing both the large and small letters repeatedly and giving them a few vocabulary words as well.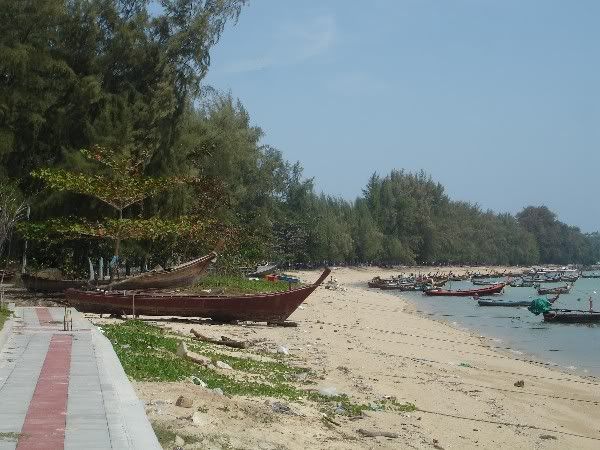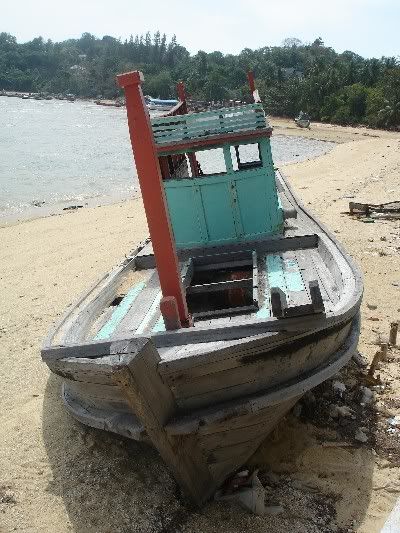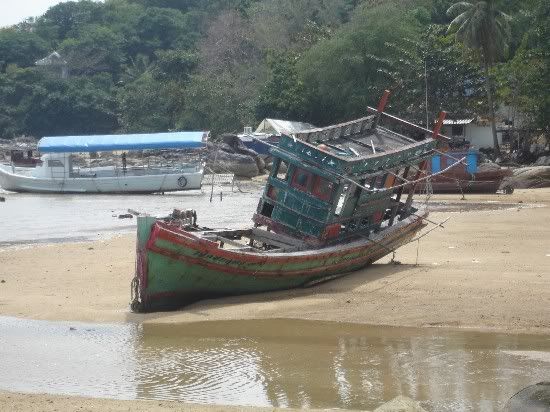 On the 25th, our little family made our way to the westernmost part of Rawai Beach, close to where the promontory curves southward to meet up with Promthep Cape. There are plenty of longtail boats here, mostly of the fisherman type rather than for tourists. Also, an above-average number of abandoned trawlers litter part of the beach (I'm unsure if these are from the tsunami but Tim thinks they are; I was under the impression that there was only a small tidal surge here rather than the large waves of the west coast). The boat in the middle photo had a sign saying it was for sale for 40,000 baht — that's a bit more than USD $1,000 — a bargain if you ignore the rather large breach in the starboard hull.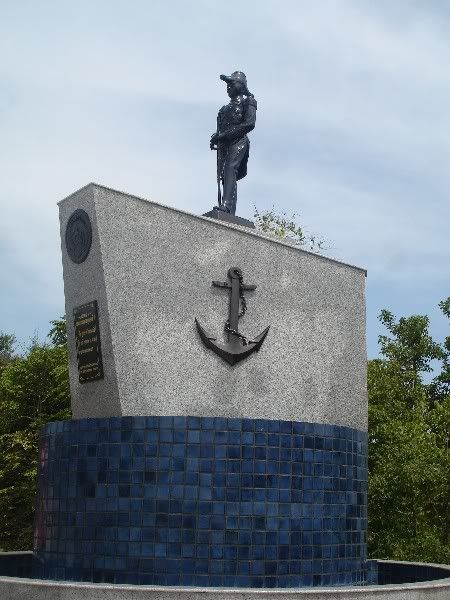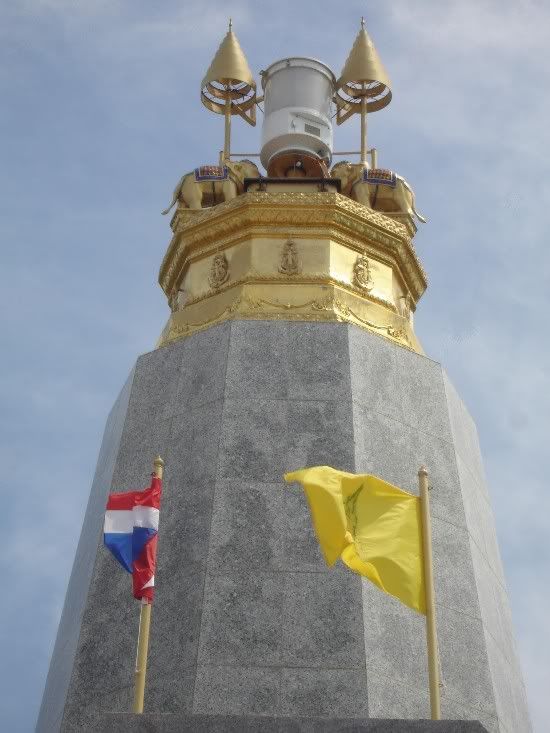 I always enjoy visiting Laem Promthep, the southernmost point of Phuket Island. Usually, we come here just before sunset but on this day we arrived at noontime. I'd hoped that the lighthouse would be open but it's still closed for renovation. The statue honors Admiral His Royal Highness Prince Abhakara Kiartiwonges who, at age 13 in 1893 became the first Thai prince to become a cadet at England's Royal Naval Academy. He later established the Royal Thai Navy, Royal Thai Naval Academy, and the Naval Engineering School. He also captained the ship which took His Royal Highness King Chulalongkorn (Rama V) on his first trip to Europe.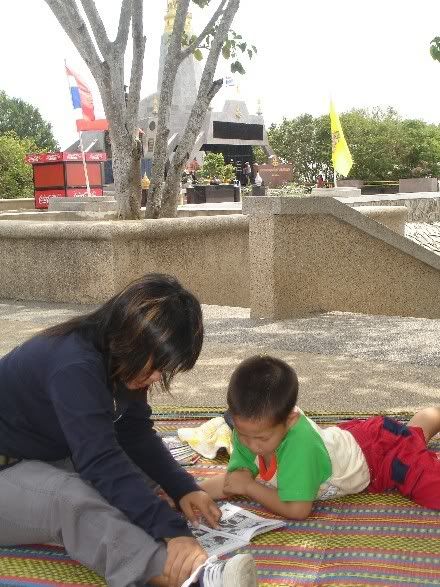 Tim and Alexander reading together at Laem Promthep.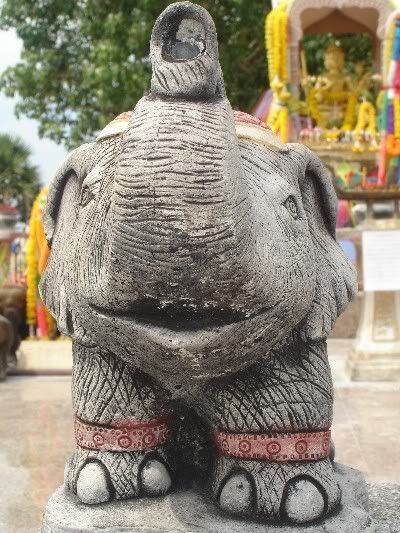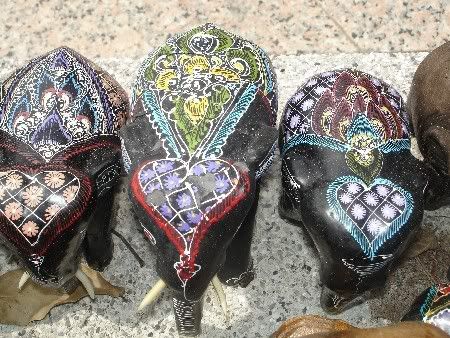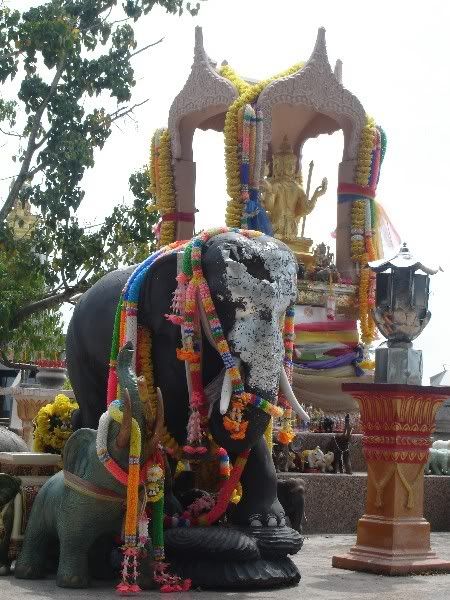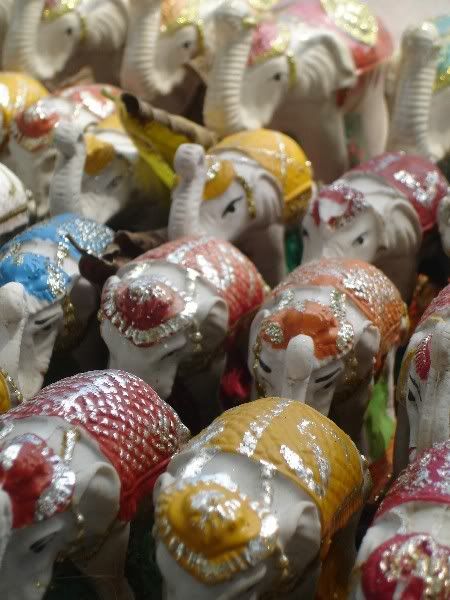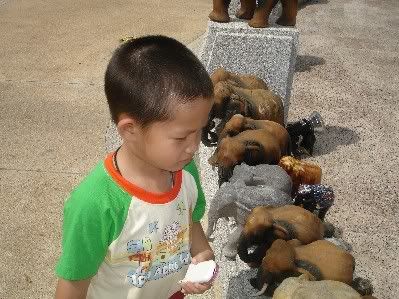 My second favorite thing about Laem Promthep (after the lighthouse and naval artifacts) is the shrine with it's numerous elephant talismans. I've never received a satisfactory explanation as to why elephants are offered but the shrine is surrounded by hundreds of them, from very simple and plain ones to extremely beautifully-painted ornate ones. There's even the odd horse mixed in here and there. Alexander walked around the shrine with me, adjusting any of the elephants he found that had fallen over.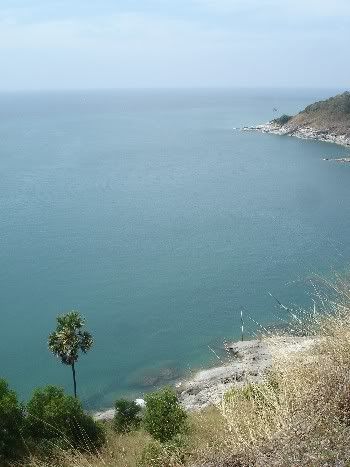 A view of the western side of the Cape.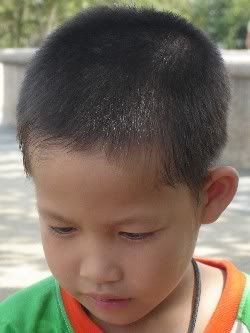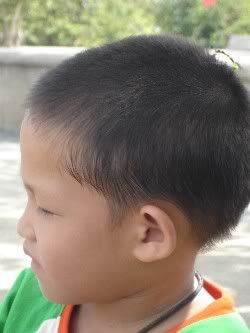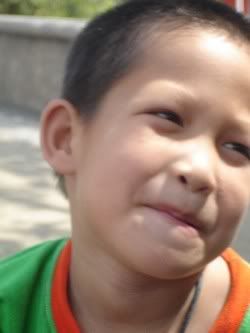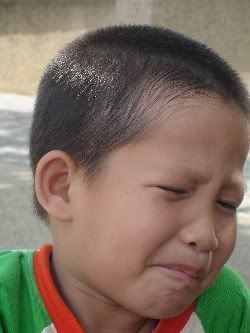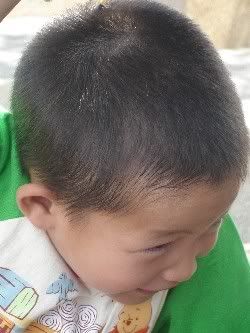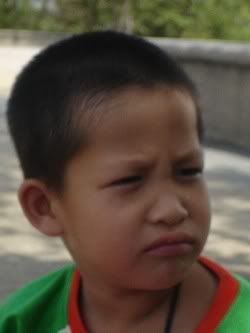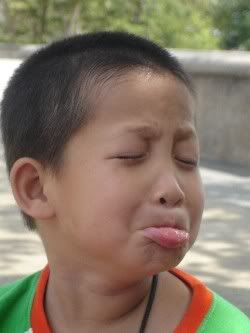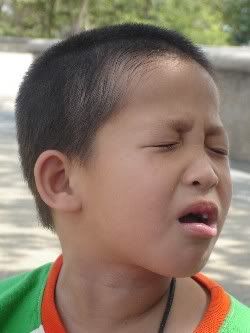 A study of Alexander's constantly-changing facial expressions/moods. These eight photos were all shot within a single minute...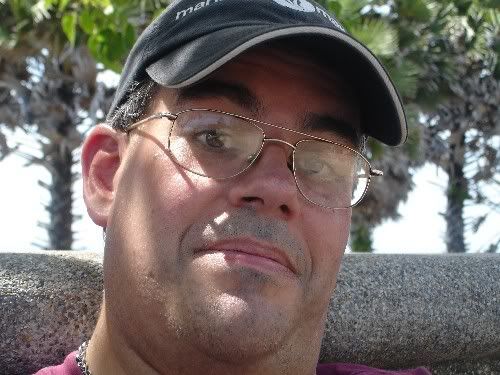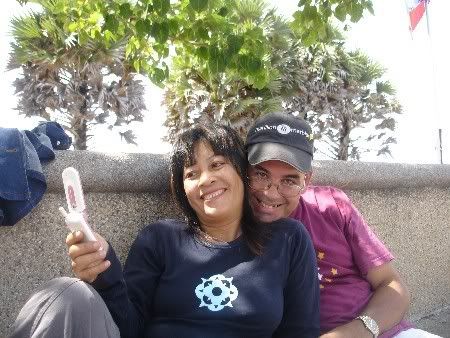 I think Alexander might just be a natural photographer. He grabbed my camera (at my great displeasure — I was worried he'd drop it) but came up with some really nice shots — another 50 or so of the elephants plus a few good ones of your's truly...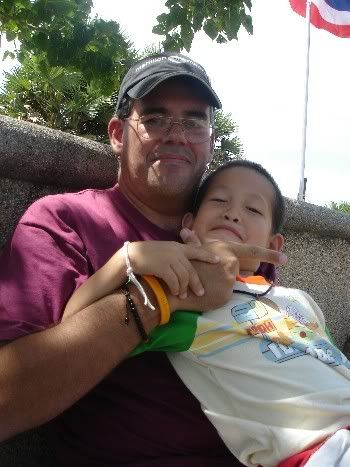 Father and son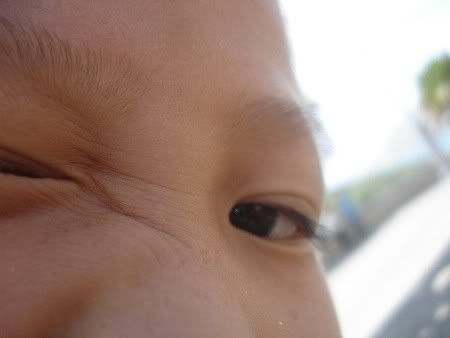 An Alexander self-portrait; I quite like this one...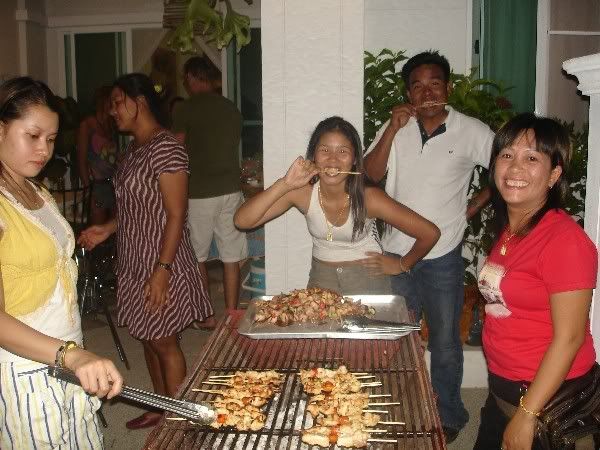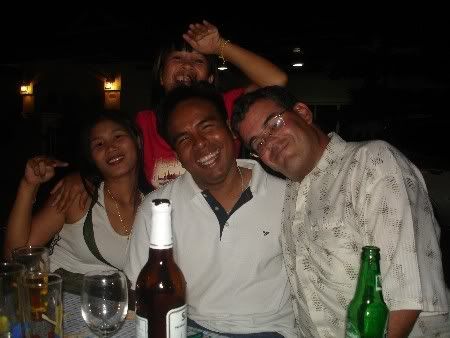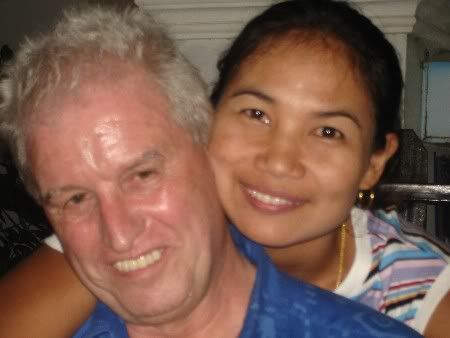 The night before I left for Malaysia, our neighbors Franz and Pen hosted a party to celebrate their legal marriage. Nadia, Nid, and Opat were on hand and I got to meet our new neighbors from across the street — Fabio, Nadier, and Isabella of Italy. Nadier introduced me to grappa; it was okay going down but I paid the price the following morning! Needless to say, the drive to the airport (thankfully provided by Nid in her truck as I don't think I would have survived the ride on the sidecar!) and flight to Kuala Lumpur weren't as enjoyable as they should have been.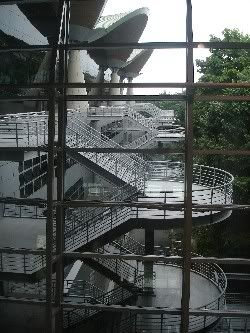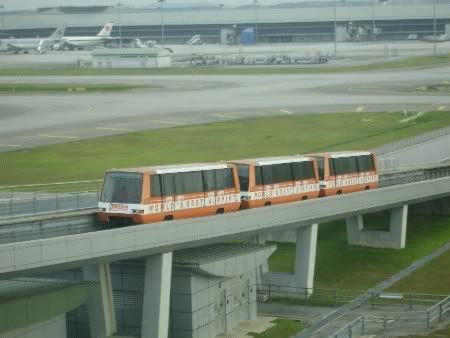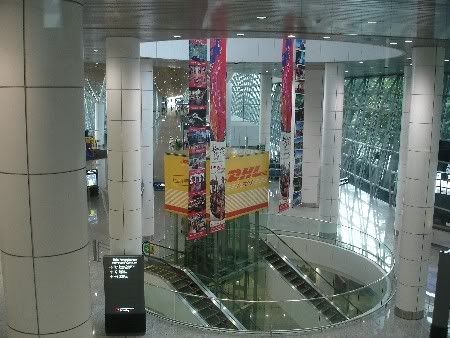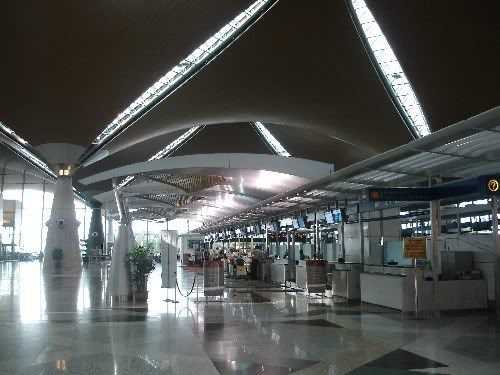 Of the three very modern SE Asian airports I've visited recently (Changi in Singapore, Suvarnabhumi in Bangkok, and KLIA), I think I like the Main Terminal in Kuala Lumpur the best. Or, I should say, outside of Kuala Lumpur as it's some 80km from the city's center! My flight on Thai Air Asia landed at the Low Cost Carrier Terminal (itself a 20km drive from the Main Terminal) and I was immediately beseiged by several taxi touts. I shrugged them off by heading into a currency exchange bank but they actually seemed more agressive than the taxi mafia in either Bangkok or Phuket! When I tried to head to the busses after getting my Malaysian money, one driver tried to convince me the bus would take too long and would require me to change several times! Actually, I knew to head for the big green bus marked KLIA; it costs 1.50 RM and takes 15 minutes to travel to the bus station at the main airport. This terminal is huge and very clean and quiet. It never seemed very noisy or crowded and I enjoyed my night there. I had dinner at the Burger King on the third level and spent some time exploring the shops on the fifth. The best part of the terminal is that there are a number of long padded benches without armrests — perfect for stretching out and sleeping on. I found an excellent spot in the aircraft viewing area, overlooking the Malaysian Airlines gates, where I slept until just after midnight. However, it seemed like the air-conditioning had been turned off so I decided to walk to the McDonald's to get a McFlurry. Unfortunately, upon returning a red chord had been stretched across the hallway leading to the viewing area for nightly cleaning. No problems; I found a different spot near the escalators leading to the international departure lounges. I slept here until around five in the morning. I then got cleaned up and changed in one of the clean restrooms and headed off on my planned morning adventure...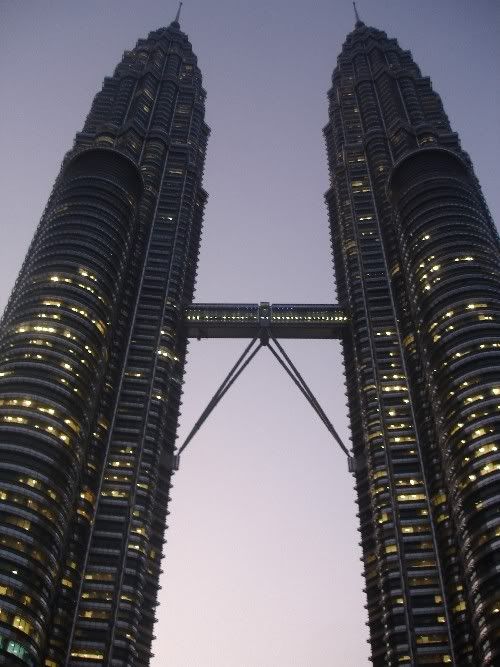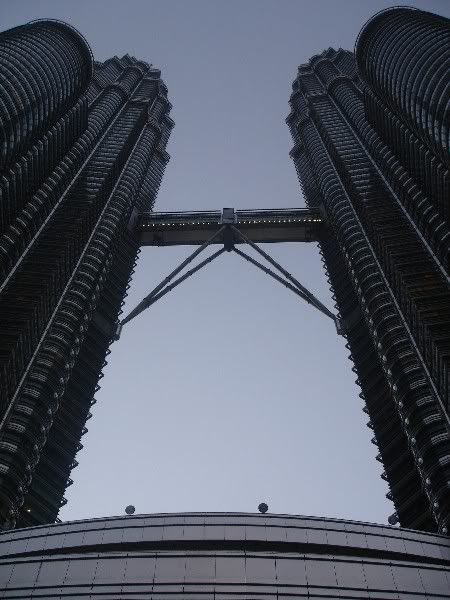 Since my time in Malaysia was fairly short and I didn't want to spent a lot of cash, I decided my only real sightseeing would be to the Petronas Towers. There are several options for travelling the great distance between the airport and the city but I chose KLIA Ekspres — the high-speed train that whisks passengers the 80km to KL Sentral Station in just 28 minutes. It's a bit pricey at 35RM (around USD $12) but it was kind of cool. I arrived at the massive central transportation station in the city very early (6:15) and it took a bit of wandering but I finally found a subway that would take me to KLCC beneath the Petronas Towers. That station is actually underneath a huge six-storey underground shopping center and I had some difficulty finding the way out (not too many people to follow that early in the morning). Once I got outside, I thought initially that I was at the wrong place as I thought the towers would be right in front of me. &nbps;However, I turned around to go back inside and found the twin towers looming high above me. I wandered around shooting a few photos in the predawn light before going inside to find the ticket office.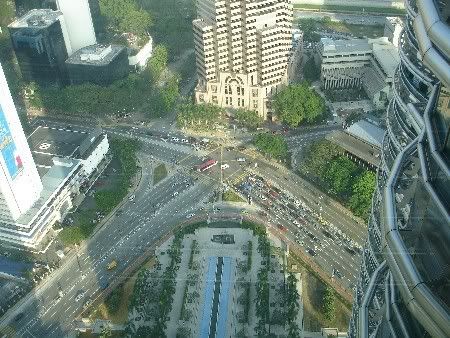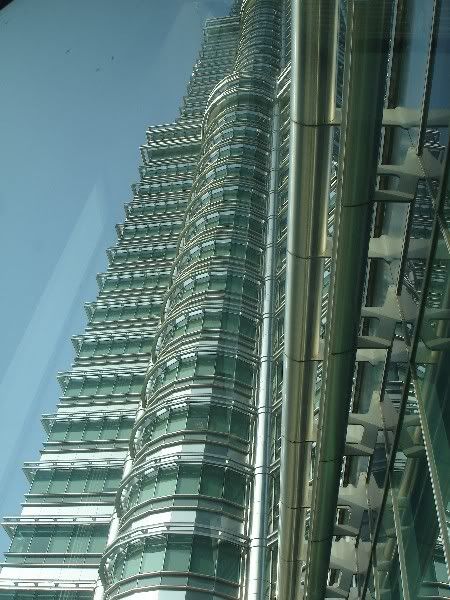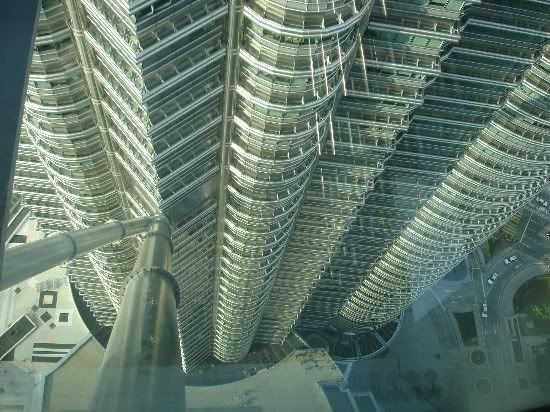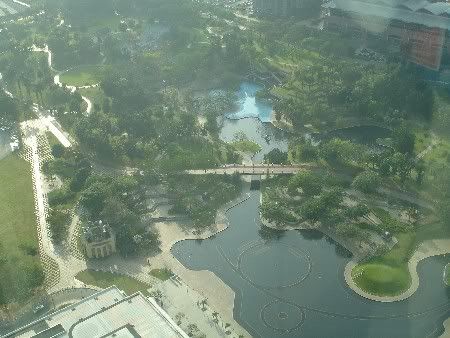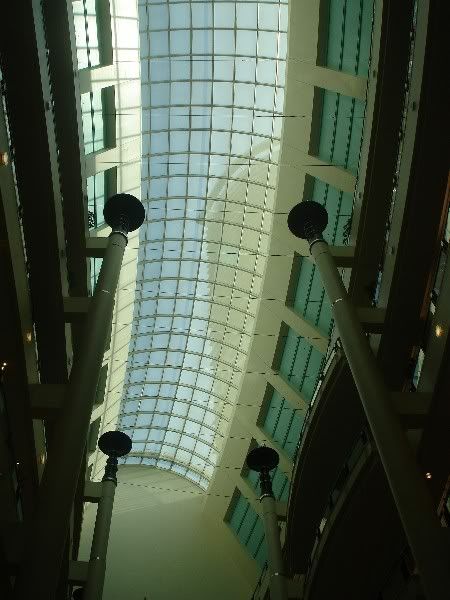 They give out only 1200 free tickets each day for the trip up to the Sky Bridge, connecting the towers at Levels 41 and 42 — the highest that members of the public are allowed to go. I had read that you should arrive around eight o'clock in order to secure one of the tickets but when I got there at seven there was already 10 or 15 people in line. When the office opened at 8:30, there were perhaps another two or three hundred people behind me! After receiving the free ticket you get to check out a number of interactive displays and watch a movie about the construction of the towers. I was in the first group going up at nine; they take about 20 people at a time in the high-speed elevator and you're given about 10 minutes to take photographs from the lower level (41) of the Sky Bridge. It was pretty cool — I'm a big fan of tall buildings — but I wish they had an observation floor higher up. I've been much higher in the Empire State Building (perhaps even the dome of St. Paul's Cathedral in London) and slept higher at Bangkok's Baiyoke Hotel. The towers certainly look nice... Next time, I'd like to check out the park and lake at the base — there's a first-class aquarium nearby as well.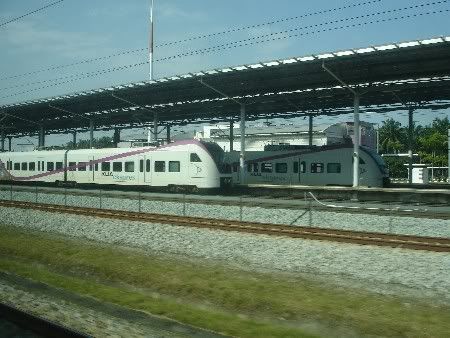 High-speed KLIA Ekspres trains on the way back to the airport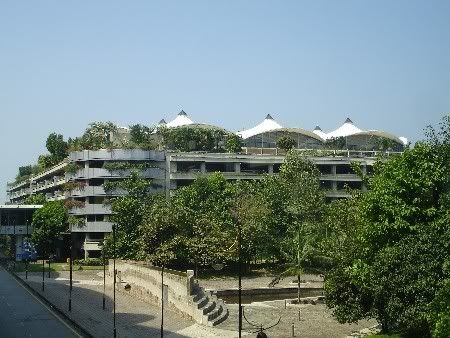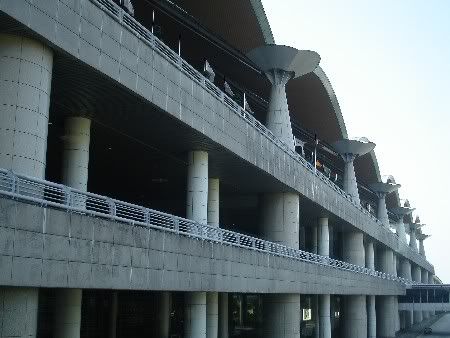 Kuala Lumpur International Airport is way out in the middle of nowhere, surrounded by jungle. It's really quite a beautiful place.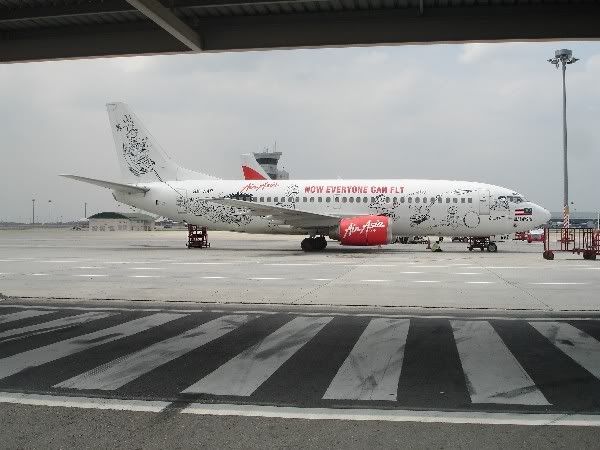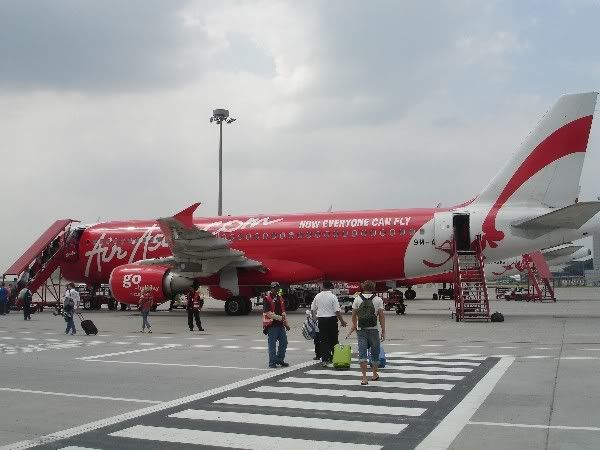 While standing on the tarmac of the Low Cost Carrier Terminal, I was struck by how easy it would be to get on wrong plane. Several different flights would board at the same time with passengers and crew members walking all over the place. When we walked to our plane, I paused to take a photo and lost sight of fellow passengers I recognized. It was only after asking one of the ground crew that I was directed to the correct aircraft. Once they take your boarding pass at the terminal, it is not checked again when you board the plane...



Goodbye, Kuala Lumpur International Airport. I might be back soon (especially with Thai Air Asia's low prices...).